renee milligan: Giving a Voice to the Voiceless
Renee Milligan is no ordinary government worker—she brings her work to her community. "I am a determined person. I keep drilling and poking. Sometimes the Mayor sees me and he wants to run," she says with a laugh. In addition to her day job as an Accounts Clerk for the City of Yonkers, Renee is an ardent activist, passionate about improving quality of life in her neighborhood around Lawrence Street, where she has lived for 27 years.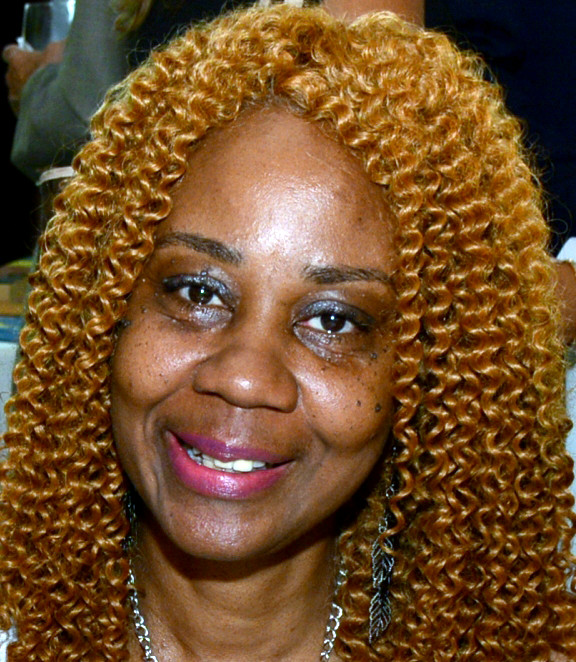 Through her work she "gives a voice to the voiceless" and has become known as a caretaker of the area, which has been contending with drugs, crime and violence over the years. Everyone, from the Police Commissioner to drug dealers, discusses safety issues with her, working to make the neighborhood more livable. "People knew me for doing stuff in the community," she said. "So when organizations had things to do, they would call me."
Understanding city resources, including how to find owners through public records and appropriately report graffiti, allows Renee to be an effective advocate for fellow residents. "I work for the City of Yonkers and have become active in the community. There's a strip off of Saratoga that was abandoned, people throw garbage there."
Renee's interest in the local environment began when she was walking along Yonkers' Saratoga Avenue, near a spot that overlooked a park. "Me and another lady were looking down—all we could see was green. That caught my attention." Inspired by how community members were using the space to play and barbecue, Renee approached a State Assemblyman, Mike Spano, who ultimately became Mayor, about the importance of the park. "He was interested in it. I suggested that we have a cleanup in that park. He agreed to it—and he had other commissioners there. He said, 'I'll make a commitment to try to help'."
It was through this kind of work that Renee connected with Groundwork Hudson Valley. "Groundwork's value is that they bring new vision and a light about the environment. They bring help, awareness and they bring new things. Sometimes people are not used to it—so much greenery, planting, or building."
"I enjoy my experience with Groundwork because it makes me feel good that they value my work and what I'm doing. It makes me feel like I'm making a difference."
Renee is a staunch supporter of neighborhood events like cleanups or block parties. "That's the main thing—when you are in a distressed area, you feel like there's no hope—but when good things happen, there's a little bit of hope." During the four years that Renee has been involved with Groundwork activities, she's also become active in collaborative planning.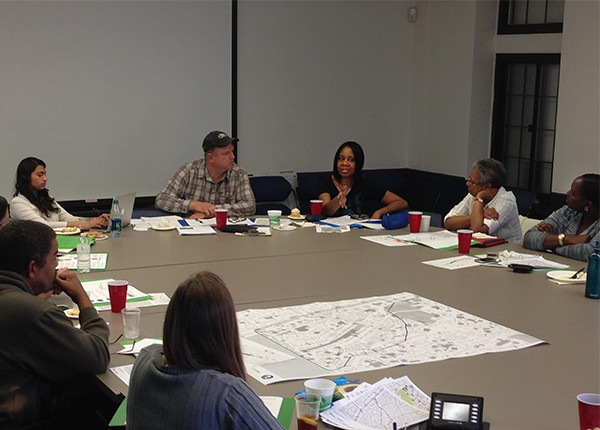 In partnership with Mayor Spano, Groundwork held a series of community meetings. "When Groundwork did that charrette outlining what the area could look like in the future, [residents] were excited about that because it was change – something to look forward to."
"Renee is one of the most dedicated community residents promoting change for her neighborhood," said Rick Magder, Executive Director of Groundwork Hudson Valley. "She is a quiet, level-headed and strong voice for the community, and she's been invaluable as a Steering Committee member in the planning for the rail trail corridor."
The former rail corridor runs through the Lawrence Street neighborhood and many abandoned vacant lots. Groundwork, with help from an initial planning grant from the Westchester Community Foundation, and later a Brownfields Area-Wide Planning grant from EPA, worked closely with community members to come up with a plan for a beautiful park and a playground in the neighborhood. Together with Mayor Spano, Groundwork also secured funding for the capital project.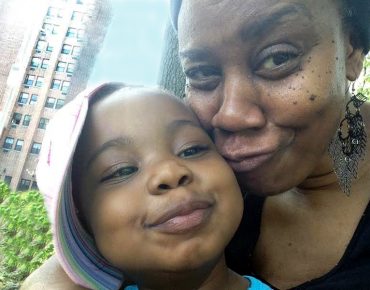 Now Renee's proudest project is the Yonkers RailTrail project, having been so involved in the design process with Groundwork. "The bike trail was a good component. Everybody doesn't have a car." The trail makes it "easy for people to get around. Sometimes it's dangerous on the street." The bike and pedestrian trail will connect neighborhoods from Van Cortlandt Park in the Bronx to downtown Yonkers, and the park and playground will be a key destination along the trail.
"I've been there from day one," said Renee, "and my granddaughter Haela has been with me at nearly every meeting. I hope to see her using that playground one day soon!"
Renee also enjoys being a part of the Groundwork network. She traveled to Chicago with Groundwork Hudson Valley staff to learn from other communities. "That was very enlightening, and it was very motivating to see other cities doing things."
She appreciates being involved with Groundwork. "I enjoy my experience with Groundwork because it makes me feel good that they value my work and what I'm doing. It makes me feel like I'm making a difference."
Interview and profile by Shubhada Kambli, Groundwork Bridgeport, 2015