The Groundwork Land Use Innovation Initiative advances environmental justice through community-driven land revitalization efforts that transform brownfield sites into neighborhood and community assets like parks, trails, and community gardens. Made possible through a joint partnership between NPS-Rivers, Trails, and Conservation Assistance Program, the EPA's Office of Brownfields and Land Revitalization, and Groundwork USA, this Initiative champions and invests in projects that spark innovation, leadership, and long-term investment in land revitalization across Groundwork communities.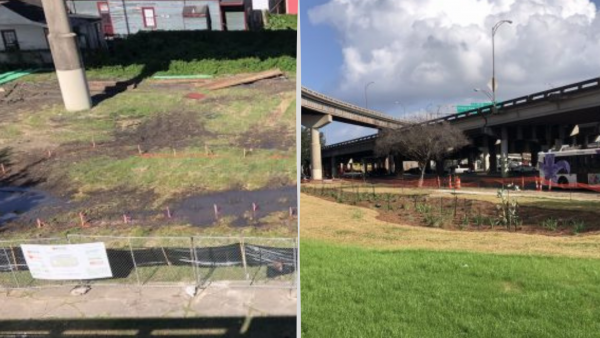 Grants were awarded in two categories: 
Planning and Engagement: Deploying innovative strategies to engage residents in co-creating creative, sustainable solutions for brownfield revitalization and land re-use.
Implementation: Activating or revitalizing a brownfields site through infrastructure installation or creative land use programming.
The initiative invests in projects that have multiple benefits on both people and spaces, bring together diverse partners to advance shared goals, and meaningfully center the voices of community members that have been historically underrepresented and under resourced in land revitalization and reuse.