Technical Assistance Services
EQUITABLE LAND REVITALIZATION TECHNICAL ASSISTANCE
Groundwork USA is committed to promoting equity and environmental justice in land reuse efforts within and outside of the Groundwork network. Through our technical assistance program, we work with community organizations, municipalities, developers, and others to integrate environmental justice and equitable development best practices into their brownfields land reuse projects.
We want to help make your equity-driven land reuse project a success! 
***
Through our technical assistance program, we can help you:

Navigate the Brownfields Revitalization Process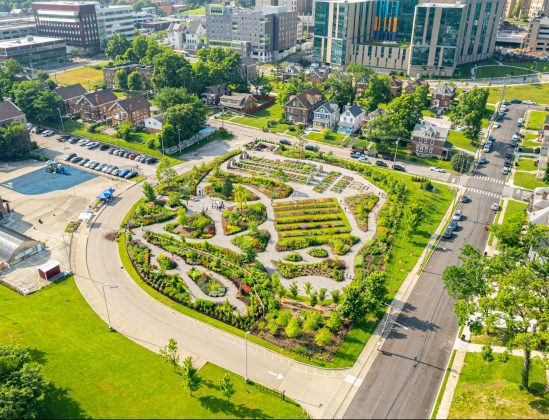 We can work with you to distill the process, develop an actionable timeline, engage with key stakeholders, and connect with additional resources to advance your project.

Authentically Engage Your Community
We can work with you to help you develop a community engagement strategy that brings together new voices and builds new connections.

Connect Land Revitalization to Resilience
We can help you develop a strategy to meet multiple community needs through creative land use strategies.

Develop a Data-Informed Equity Strategy
We can help you access, navigate, and use GIS tools to integrate data into your decision-making.
Our Technical Assistance Services 
Direct Assistance 
Our technical assistance team offers *free* customized strategy, tools, and peer support for those in brownfield-affected communities seeking a more inclusive planning and redevelopment agenda in which everyone can prosper. Whether you're looking to run your ideas by an expert or want long-term support as you develop your strategy, we can help!
Free Workshops & Trainings 
Looking to tune up on specific skills? Our free workshops and trainings build capacity for implementing equitable development and environmental justice principles into brownfields projects. We run a variety of workshops on topics such as the fundamentals of equitable development, setting and evaluating environmental justice goals, supporting long-term engagement with a broad coalition of stakeholders, and other topics.
Equitable Development Resource Hub 
Looking for some ready to implement tools and guidance? Our resource hub includes best practices, case studies, videos, and how-to guides for every stage of your project.