Dave Oletski: Staying Close to his Roots
Globeville isn't your typical Denver, Colorado neighborhood. From its early days as a town built for smelter workers, through the many years of immigrant and demographic shifts and the coming of two interstates, to its current state as an eclectic, diverse neighborhood somewhat removed from the rest of Denver, Globeville is a gem.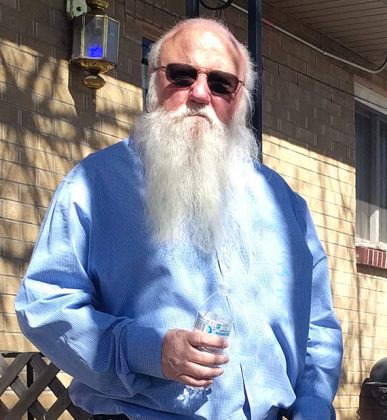 Like the neighborhood his family has lived in since the 19th century, Globeville resident Dave Oletski has experienced many things in his life. He's worked on the factory floor at Nabisco and used to run a fashion business. He served on the design committee to redevelop the now-defunct local smelter where his grandfather once worked. He's volunteered with Habitat for Humanity, which has a strong presence in Globeville, and been involved with their influential projects near his own home. Dave even had the opportunity to travel with Jimmy Carter to Haiti, where he helped build 100 houses in one week.
Through it all, Dave Oletski has stayed close to his family's roots in Globeville – and it hasn't always been easy. "[For the longest time], there was nothing but bad things going on down here," says Oletski referring in part to the 1980's and 90's. "There was so much trash. When we finally got the City to clean it up, they were loading for two weeks – dump truck after dump truck. We got it clean, but I would go out there at midnight or at six o'clock in the morning and chase people off." There were times when Dave considered selling his place. "I got really irritated – there was nothing but drug dealing, people stripping cars – there was no law."
It hadn't always been this way. "I saw Globeville in the '60s, it was the most beautiful neighborhood you've ever seen. It smelled horrible [because of the area's meatpacking industry] but everybody's houses were freshly painted all the time. You wouldn't believe the roses these ladies had… and we knew which gardens to raid for strawberries." Dave was active in his community at an early age. "I used to ring church bells – there were three 100-year old churches in a three-block radius." During those days, neighborhood residents "set their lives to the church bells… Man, if I missed them church bells or were five minutes late – not good! Church bells rang – and then whistles blew at the packing house."
Despite all the changes over the past 40 years – the increase in crime, property deterioration, and overall lack of neighborly investment – Dave chose to stay and help bring the neighborhood back to a place where people want to be outside and be involved. "Lower downtown is starting to take off and I thought, wow, this is heading this way. If I leave now, I will start out ten years too early. I thought: Get involved."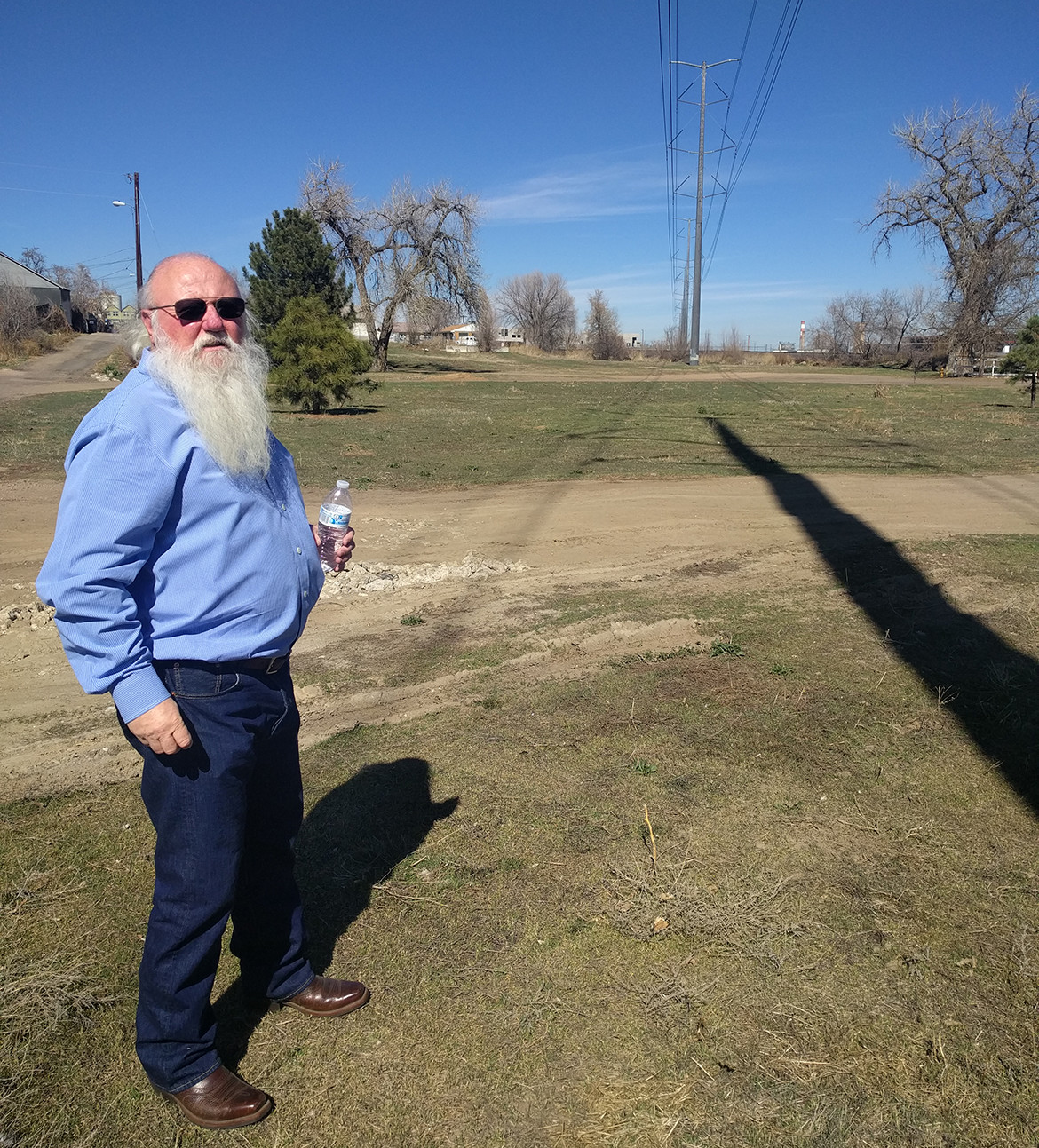 In 2006 Dave connected with Groundwork Denver through a City Council member specifically over the issue of a brownfield site adjacent to his property. Dave and his neighbors have paved the way to turn this brownfield into a community green space called Platte Farm Open Space. Over the years, Dave has worked with Groundwork on the Platte Farm Open Space project, which is ongoing, and has also helped coordinate neighborhood clean-ups. He said "Groundwork was phenomenal with organizing. We did a cleanup with Groundwork. It was huge, it was massive, it was so organized! Things were being sorted and separated. Well over 100 people were there with big, big roll offs, big trucks. I was so impressed." Dave has been influential in the success that Groundwork Denver has had with engaging the Globeville community in Groundwork Denver projects. He helps shape projects and initiatives and points Groundwork in the direction of who to talk to when it comes to certain issues.
"You have to decide that you're not going to quit – cannot quit – under any and all circumstances."
Wendy Hawthorne, executive director of Groundwork Denver, is grateful to Dave for his commitment to Globeville and its residents and has high praise for his work. "Dave has been a critical partner for Groundwork Denver for many years. He knows everything about the neighborhood and always guides us to the right solutions. Platte Farm Open Space is going to become a reality thanks to Dave's insights, persistence, and commitment to the neighborhood."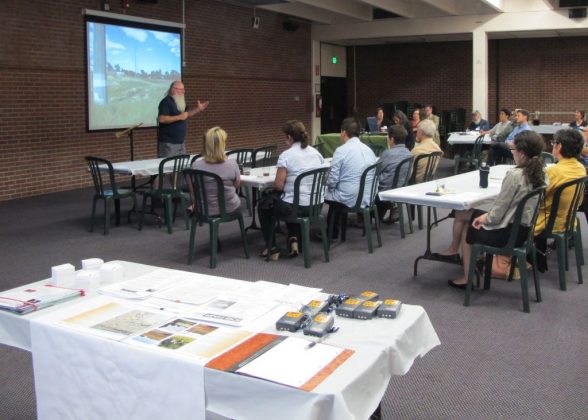 Nine years after first working with Groundwork, Dave continues to volunteer his time, helping organize everything from ice cream community planning socials to graffiti removal sweeps. Of great importance is the effort that Dave makes to keep the vision for Platte Farm Open Space alive. He is persistent when it comes to social equity issues in Globeville and has made sure, despite changes in city administration, that Platte Farm Open Space and Globeville as a whole have a spot among city priorities.
In addition, Dave puts other residents in touch with Groundwork Denver so they can receive free weatherization services. Dave has participated in 10 local committees since 2006, immersing himself in neighborhood development that helps move Globeville forward. He is still involved in various committees related to the major planning and infrastructure improvement efforts effecting Globeville.
All of the deep investment by community members like Dave is noticeable. Things in Globeville are "turning around and making a full circle. That's the exciting part." His advice? "You have to decide that you're not going to quit – cannot quit – under any and all circumstances."