"You used to be able to tell what dye the plant was processing by the color of the river that day," Lesly Melendez told us as we stood at the site of a former commercial laundry facility on Brooks Street in Lawrence, Massachusetts. "We didn't know it was a brownfield at the time," she added, using a common term to describe land that has real or suspected contamination from hazardous substances.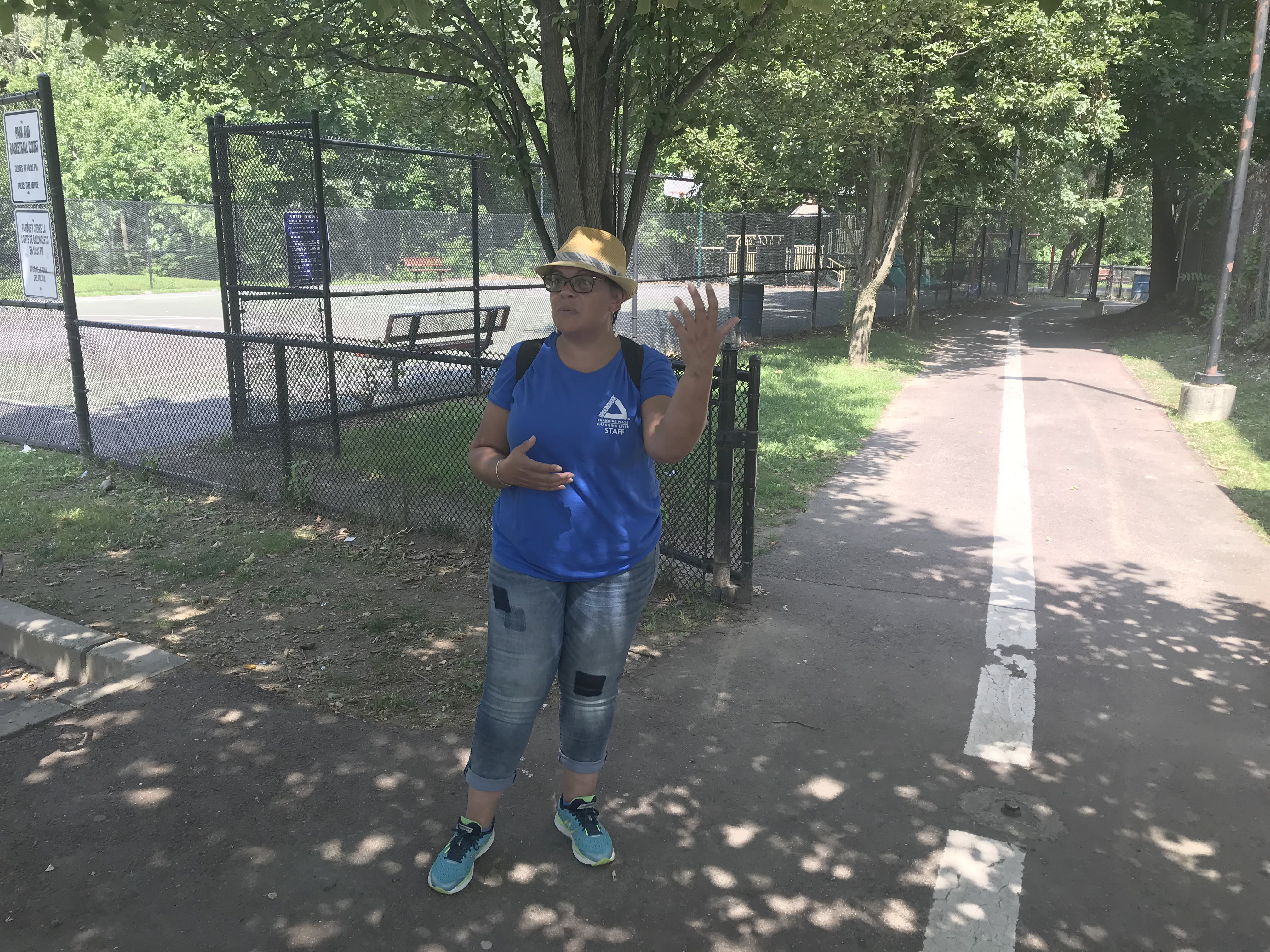 The beautiful riverfront park that stretched out before us, named for renowned local obstetrician Dr. Nina Scarito, belied this industrial history. Lesly, a lifelong resident of Lawrence and the current Deputy Director of Groundwork Lawrence, has played a pivotal role in this brownfield-to-park transformation. As she led our small group last month on a tour of the Spicket River Greenway, a recently completed 3.5-mile walking and biking trail connecting numerous Lawrence parks, community gardens, and open spaces (several also located on former industrial brownfield sites), it was hard not to be impressed by the community's vision and determination. Lawrence, a city long known for textile mills and famous for the 1912 Bread and Roses labor strike, is now charting a new course forward, one that seeks to reconnect people to the natural resources that have always been in their backyards, yet just out of reach.
The tour got me thinking about the connections between land, water, and community development. In my role as Deputy Director of Capacity Building at Groundwork USA (Groundwork Lawrence is part of our national Network) and a co-coordinator of the Urban Waters Learning Network, I am tasked with helping communities across the country devise strategies to redevelop contaminated brownfield sites and restore neglected waterways. Lesly's testimony serves as a powerful reminder that these issues cannot be separated, that revitalizing land, water, and community must go hand in hand.
Revitalizing land, water, and community must go hand in hand.

Adi Nochur, Groundwork USA
What challenges and opportunities arise where the water meets the land? For many years, cities like Lawrence turned their backs on their waterfronts, as industrial facilities choked off public access. These sites historically served as engines of both prosperity and pollution. When they finally closed, the wealth left the community, but the contamination remained.
Thanks to the dogged efforts of people like Lesly all over the country, the tide is now turning. Communities and governments at all levels are working together to clean up polluted land and water and to bring new uses to old sites. People are now reconnecting with their waterways as places of active transportation and recreation through projects like the Spicket River Greenway (though Lesly was quick to remind us that public access to the river is still lacking in several places). While there will always be a role for waterfront industry, a new paradigm calls for that industry to co-exist with the public and to be sustainable. Rather than excluding and polluting, new industry must be inviting and regenerating.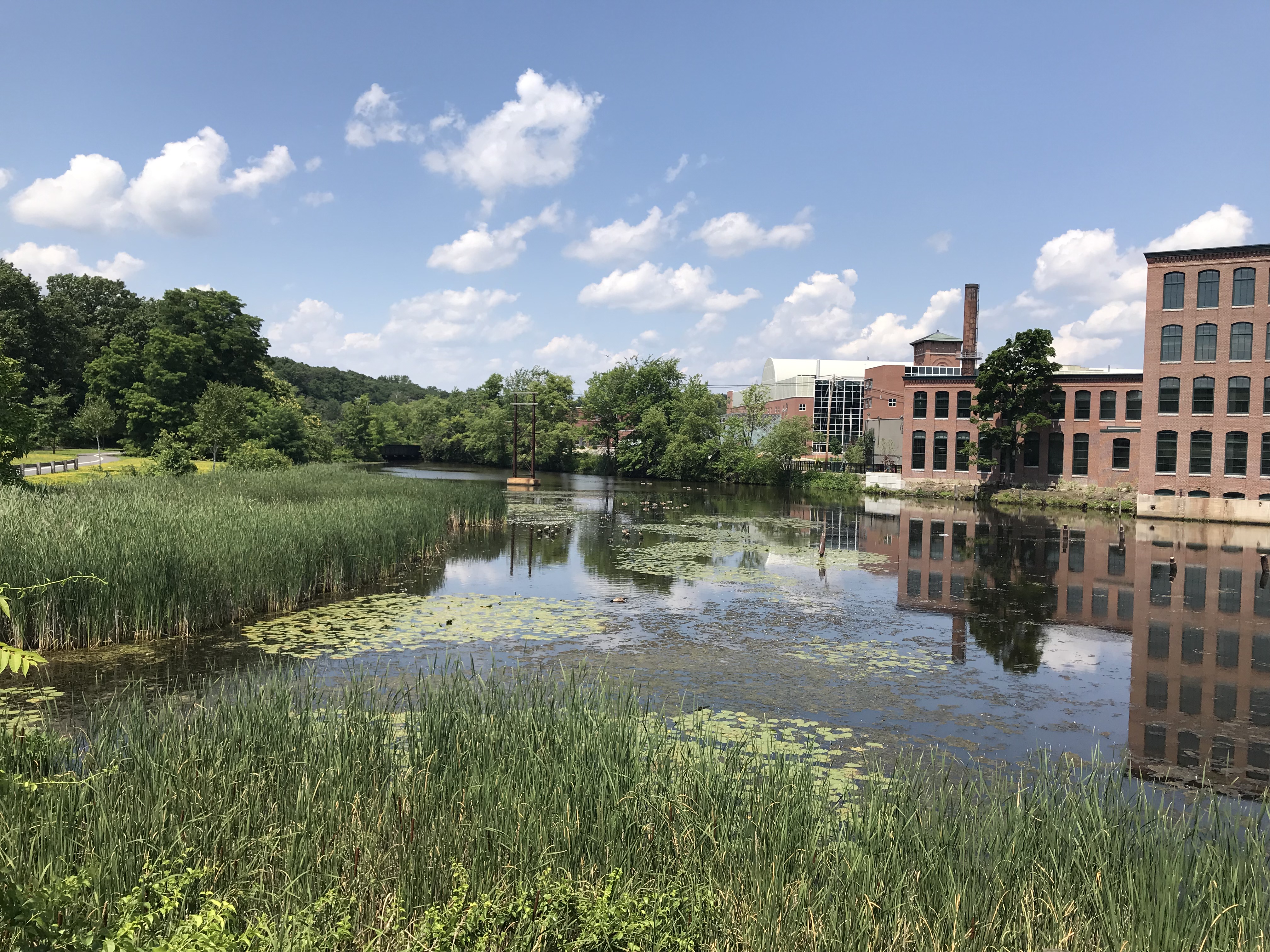 Yet as waterfront redevelopment attracts new residents and investment, the threat of a new form of exclusion emerges. Increased rents and property values due to environmental improvements can lead to displacement of longtime residents, who ironically are often the ones on the front lines advocating for change in the first place. The push for waterfront transformation therefore cannot be separated from conversations about affordable housing and equitable community engagement. Who exactly is welcome as our waterfronts are redeveloped?
Furthermore, what does waterfront transformation mean in an era of worsening climate crisis? Lesly pointed out that the Spicket River, which was channelized to power mills during Lawrence's industrial era, now routinely floods during rainstorms, threatening low-lying homes and businesses. Groundwork USA's new Climate Safe Neighborhoods initiative further shows how communities subjected to housing discrimination in the past are the same communities that are most vulnerable to extreme heat and flooding in the present. Not coincidentally, these communities are also threatened by economic displacement and real estate speculation; once again, the need to address multiple issues together is clear. As our climate gets hotter, can our waters keep us cool without submerging us?
It will take careful, community-driven planning to create places that are resilient to economic and environmental shocks and that thrive in the face of changing conditions. Equitably transforming brownfields and urban waters is a critical component of this process. Groundwork USA and the Urban Waters Learning Network have produced and will continue to produce tools and resources to address these interconnected issues. We invite you to send us your ideas about how we can better serve your communities' needs for equitable redevelopment of brownfields and waterways. Stay tuned for upcoming webinars from Groundwork USA and the Urban Waters Learning Network that continue these conversations!
–Adi Nochur is the Deputy Director of Capacity Building at Groundwork USA.