Collaboration is at the heart of the Groundwork way. Groundwork Trusts work with residents and organizations to bring about transformative change in their communities, from restoring green spaces and creating jobs and training opportunities to improving air and water quality. When we work together, meaningful change is possible.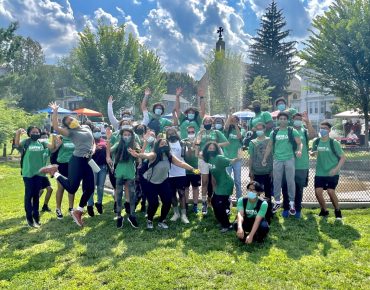 As climate disasters make headlines constantly, it is up to everyone to take action to ensure a safe future for generations to come. Earth Day is the perfect time to turn our individual energy into collective action and make a momentous difference.
Whether you want to get hands-on in nature or join in a celebration, Groundwork Trusts are offering a variety of activities this Earth Month – from tree planting to river cleanups and community gatherings!
---
---
There are plenty of ways to participate in Earth Day, even if there isn't a Groundwork Trust in your area! Here are some ideas for taking action:
Organize an event in your area to spread the word about environmental issues.
Volunteer with a local environmental organization.
Gather your community to help plant trees, tend to a garden, or collect litter in your neighborhood.
Join your friends and family for some outdoor fun!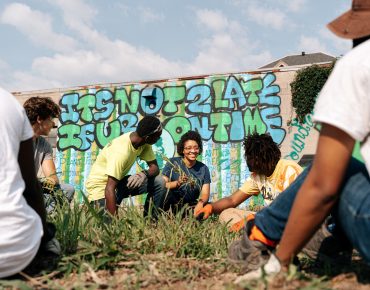 However you decide to celebrate this Earth Day, your actions will be part of the mission for a healthier, greener, and more resilient future!