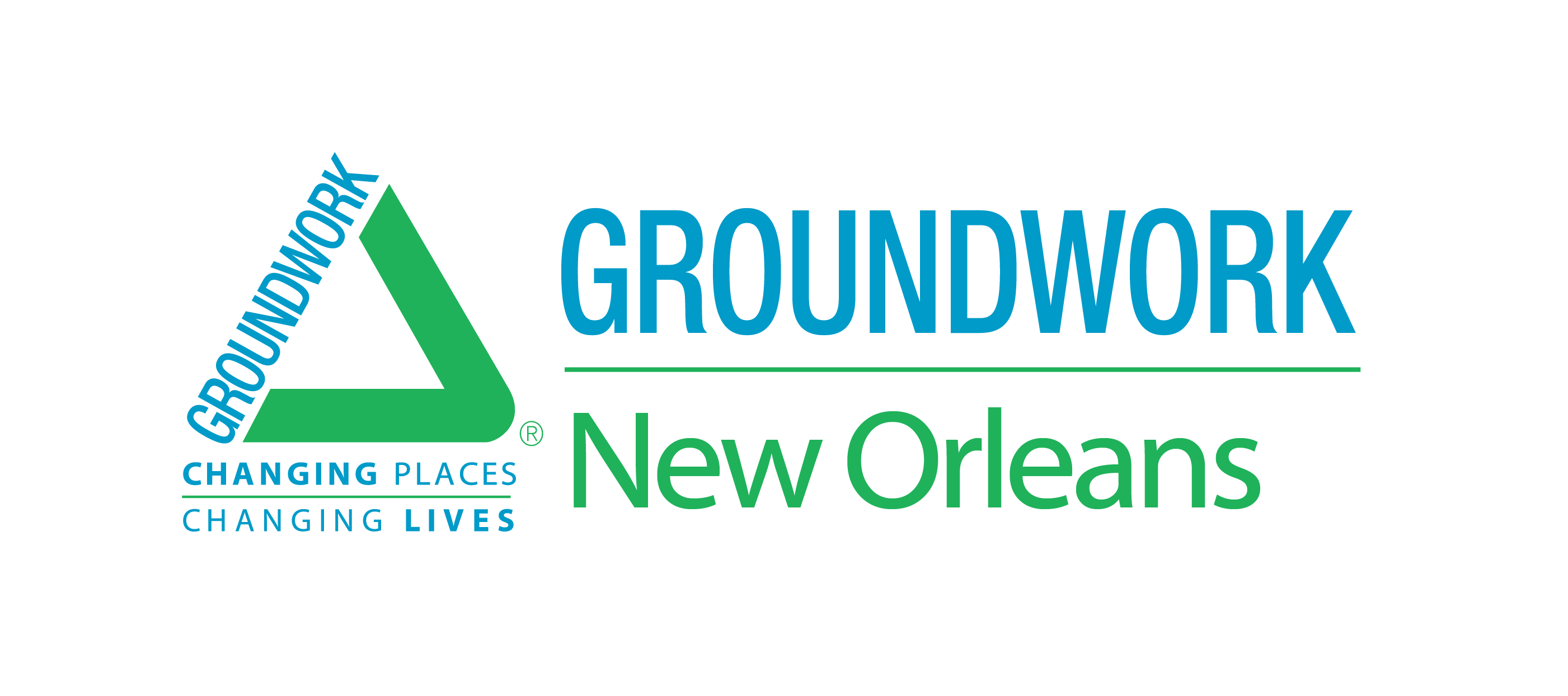 ---
Founded
2006
Leadership
Todd Reynolds, MSCED
Executive Director
---
Location
2372 St. Claude Ave. Suite 300
New Orleans, LA 70117
(504) 383-4035
What We're Working On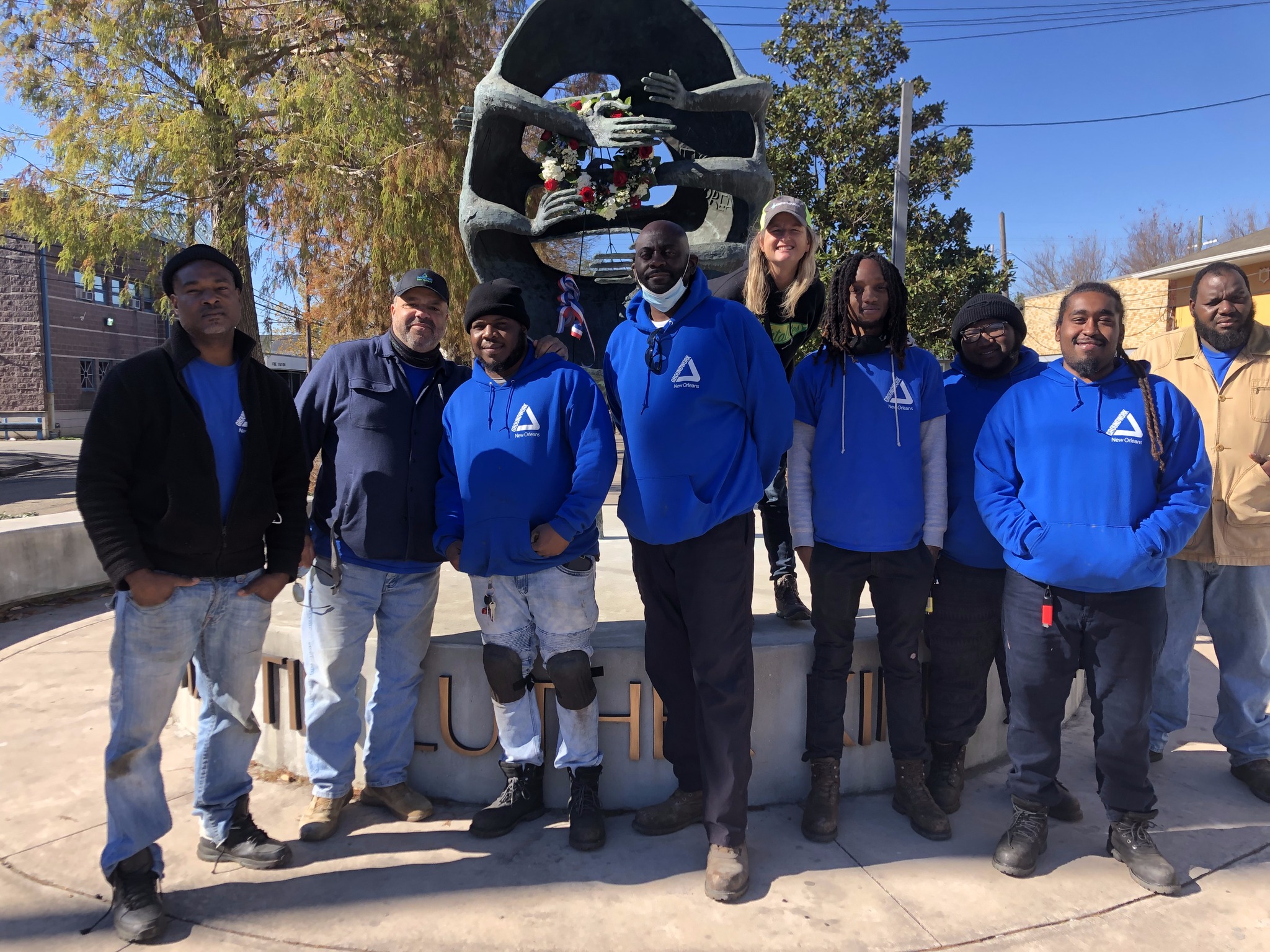 Community-Based Green Infrastructure, Collaboration, and Equity Project
Groundwork New Orleans is using its Climate Preparedness and Land Restoration Grant to fund the Touro Street Project. This project focuses on reforesting an area in the city that lacks adequate drainage infrastructure, which has resulted in flooding and the proliferation of mosquitoes in standing floodwaters. Groundwork New Orleans will plant 36 mature trees and install 36 bioswales in the area to improve water management and reduce the heat island effect. The Touro Street Project includes the Solar Powered Eco Bench, which collects local weather conditions and uses pervious pavement and vegetation to capture 68,500 gallons of stormwater and filter out water contaminants. The grant also supports Phase II of the Claiborne Ave Project, installing additional stormwater management features to mitigate flooding and implementing public seating, fencing, and signage to create safe community gathering spaces. Groundwork New Orleans completed Phase I of the Claiborne Ave Project in January 2022.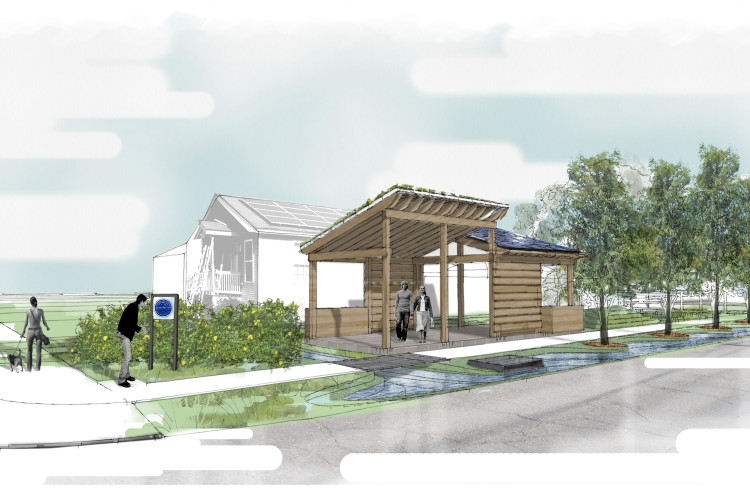 Building an Earth Lab in New Orleans' Lower Ninth Ward
Groundwork New Orleans is developing a green infrastructure demonstration site in the Lower 9th Ward neighborhood. The Lower 9th Ward Earth Lab will feature a green roof, bioswale, pervious pavement, flow-through planters, and rain barrels, as well as cypress tree and native plants. Funded through a grant from the New Orleans Sewerage and Water Board, the project will also include educational workshops hosted at GW NOLA's various stormwater management sites and an environmental education program on green infrastructure and environmental stewardship geared toward high school aged youth. The site of the Earth Lab was obtained through the New Orleans Redevelopment Authority and has been maintained by Green Team students while enhancements are being made.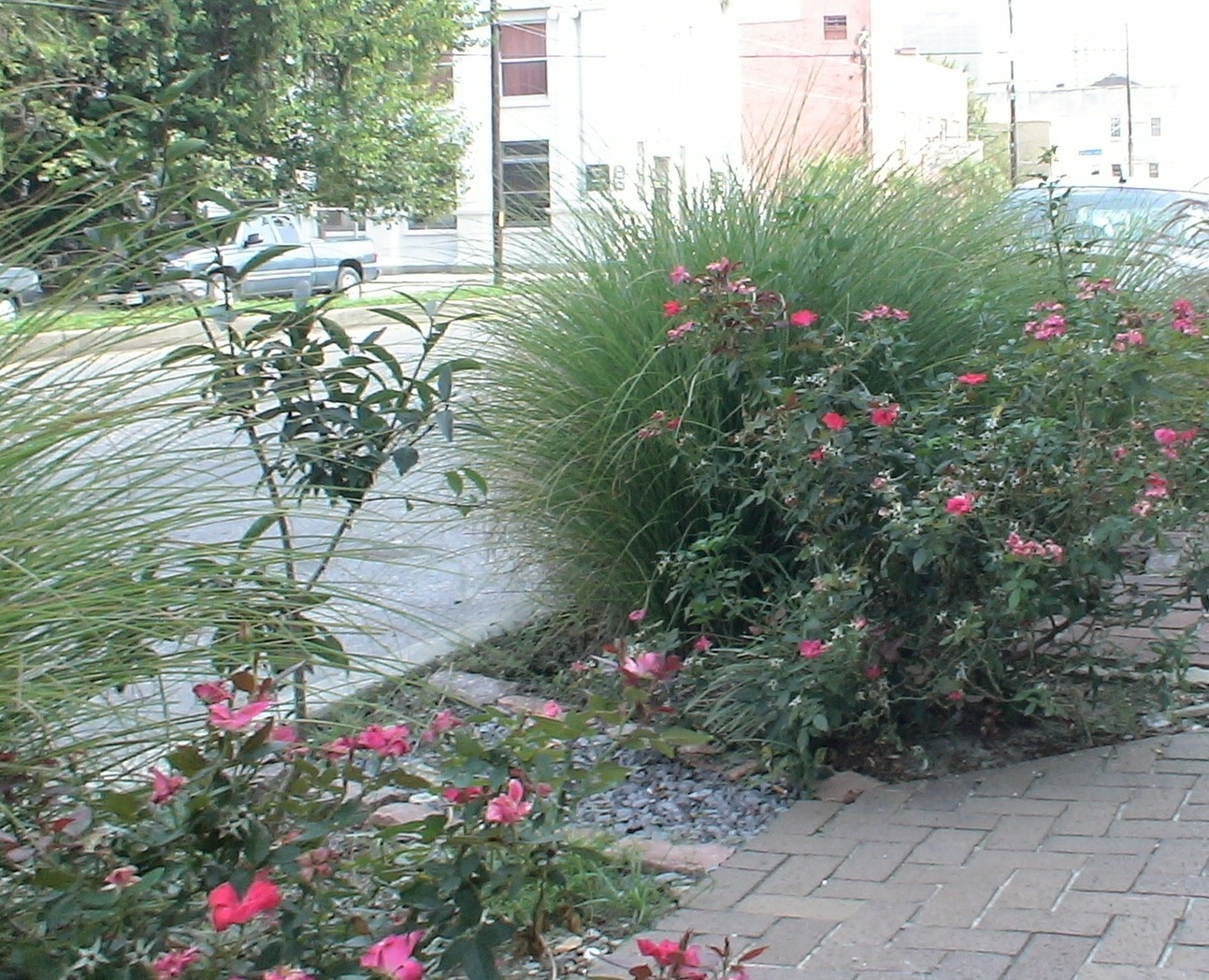 Promoting green infrastructure through service learning
GW New Orleans installed and currently maintains eight rain gardens on Oretha Castle Haley Boulevard. The rain gardens divert stormwater from the municipal drainage system to support restoration of the urban habitat, increase hydrologic and ecological function, and improve the water quality in Lake Pontchartrain. The O.C. Haley rain gardens have been developed into a service learning site in order to educate Green Team students and the community on green technology and stormwater management alternatives. Groundwork New Orleans collects and analyzes soil samples to compare to previous pre-project samples, installs water monitors to collect data on the sites, and implements an overall beautification project to enhance the look of the gardens in connection with the city's new streetscape design plans.