---
Founded
2014
Leadership
Kay Ehas
CEO
---
Location
P.O. Box 13295
Jacksonville, FL 32206
What We're Working On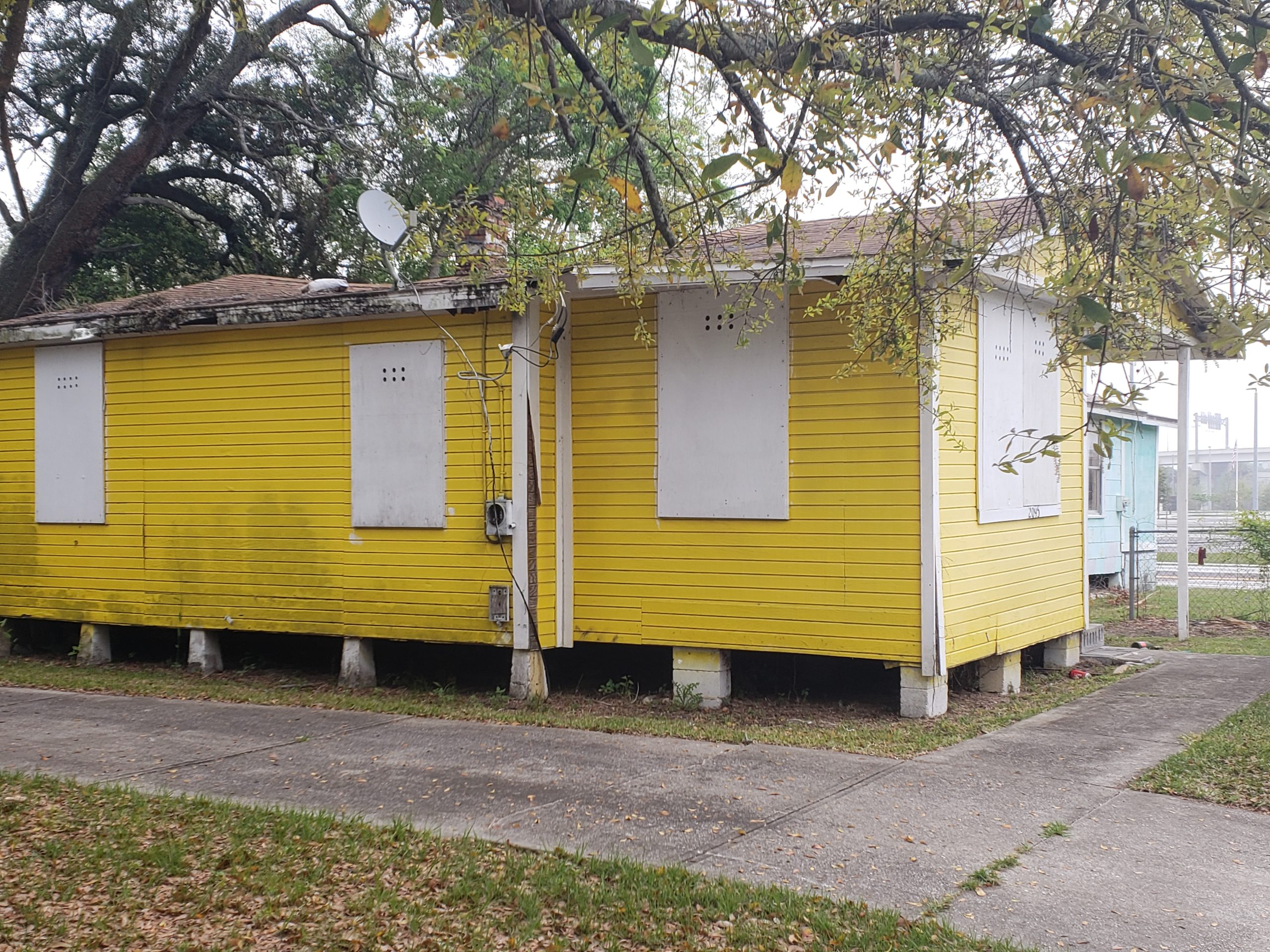 Repairing and retrofitting resident homes with green infrastructure
Due in part to a lack of tree canopy and stormwater infrastructure, North Riverside, a neighborhood consisting of the Mixon Town and Lackawanna communities in Jacksonville, FL, currently experiences frequent extreme heat and flash flooding events. In partnership with the North Riverside Community Development Corporation (NRCDC), the City of Jacksonville, Local Initiatives Support Corporation (LISC) Jacksonville, and community residents, Groundwork Jacksonville will retrofit more than 23 owner-occupied homes with green infrastructure, including cool roofs, gutters and downspouts, rain barrels, and rain gardens, and will covert two vacant public lots into a park with both stormwater infrastructure and shade trees. Learn more about the home resilience project here.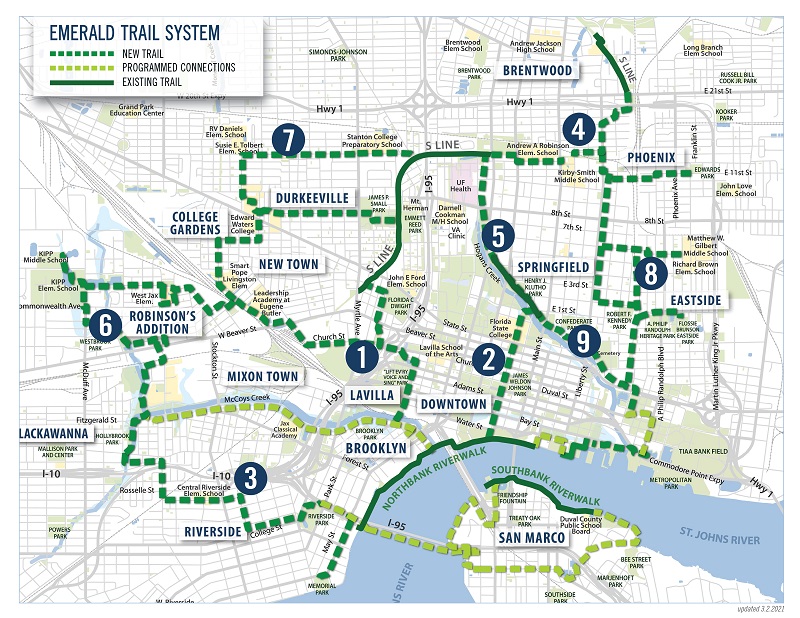 Connecting parks and green spaces into an Emerald Trail
Groundwork Jacksonville has engaged the City of Jacksonville, community stakeholders, residents, and businesses to revitalize downtown Jacksonville's parks, creeks, and green spaces through the creation of the Emerald Trail — a safe, accessible network of walking and biking trails that will connect the city's outlying neighborhoods to its urban core, spurring reinvestment and revitalization.
Through this public-private partnership, Groundwork has broken ground on the LaVilla Link Model Mile, the first phase of the Emerald Trail project. The goal is to complete the Emerald Trail by 2029. When finished, it will encompass approximately 30 miles of trails, greenways, and parks, connecting historic neighborhoods, urban waterways, and downtown Jacksonville.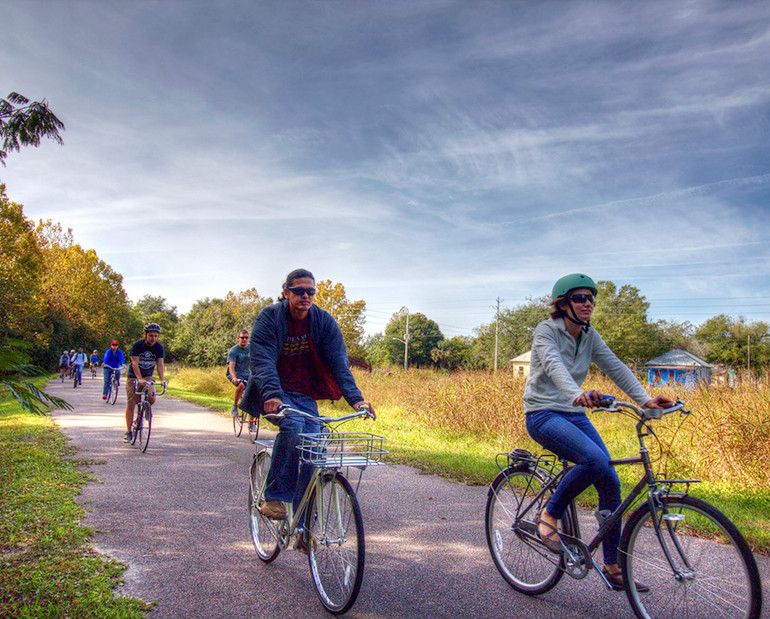 Redeveloping the S-Line, Jacksonville's Only Urban Trail
Groundwork Jacksonville is working with the City of Jacksonville and several community partners to help redevelop, revitalize, and provide better accessibility and wayfinding for the S-Line, a 4.8-mile urban rails-to-trails multi-use path that connects several Jacksonville neighborhoods. The redeveloped S-Line will connect to the Emerald Trail, which links outlying areas of Jacksonville to its urban core, spurring additional revitalization efforts.