"Hopefully, through working together with other folks and the city of Erie and the residents, there will be something very transformational."
As you look around your community, you'll notice some stark differences from neighborhood to neighborhood. When you look beyond the markers of community that make each neighborhood unique – local businesses, artwork, architecture, community gardens, etc. – you'll most likely find that while some neighborhoods have abundant trees, gardens, and parks, others are surrounded by freeways, concrete, and little green space. This divide is most often between low-income communities, communities of color, and their wealthier, whiter neighbors.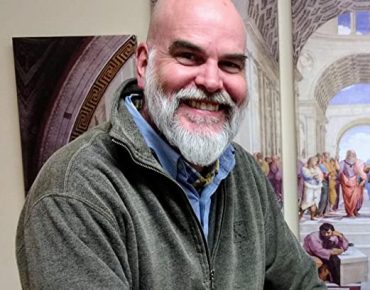 At Groundwork USA, we believe that while every community should embrace what makes it unique, everyone deserves to live in a community that is healthy, resilient, and thriving. Our grassroots network of people-centered environmental justice organizations- Groundwork Trusts – work hand-in-hand with residents to undo the legacy of environmental injustice and create healthier places to live, work, and play.
Every couple of years, Groundwork USA conducts a nationwide search for potential new communities to join our growing network of environmental champions. This year, residents of Erie, Pennsylvania can expect some exciting changes as Groundwork Erie officially launches with Aaron Kerr as the inaugural Executive Director!
The Journey from Idea to Organization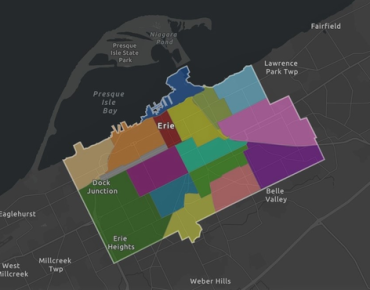 With sandy beaches, spectacular sunsets, and its proximity to the Great Lakes, Erie, Pennsylvania has much to admire. But that beauty is not equally accessible to everyone.  An industrial city at its roots, manufacturing is still an important part of the fabric of the community, with several plastic-producing companies and waste companies located primarily in Black communities. Further access to nature in these communities is hindered by old railroad tracks and a bayfront connector highway that creates an iron barrier limiting access to greener spaces.
With decades of community activism under their belts, residents officially began working to establish a Groundwork Trust in Erie, PA, in 2019.  Residents are eager to tackle environmental justice in the neighborhoods while connecting land revitalization to economic development. They saw establishing a Groundwork Trust as a pathway for bringing their vision to life.  Aaron says, "with all the work to be done, Groundwork Erie is coming in at a time when we can be a catalyst for integrating some programming and some green infrastructure."
So, what does it take to become a Groundwork Trust? 
Establishing a Groundwork Trust is a multi-year process that begins and ends with community. When Groundwork USA opens a call for interest, residents must be the ones to express interest in the process, and with Groundwork USA support, they: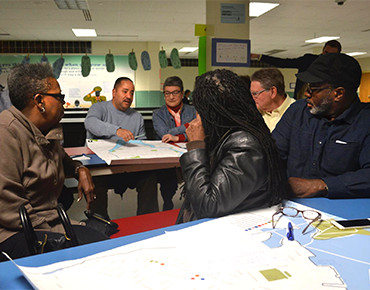 Form a local steering committee representative of the community to develop a plan of action and a letter of interest that expresses a community vision for how a new Trust could take root in their city.
Host a visit for Groundwork USA and the National Park Service to explore the area and understand the 'why now?' and 'why here?'
Develop a full proposal from community members and key partners, with backing from the highest-ranking city official.
Develop an in-depth feasibility study with support from Groundwork USA and NPS to explore needs, opportunities, and priorities.
Once complete, the feasibility study must be approved by the steering committee with community backing. Only if and when a community aligns with this vision can the steering committee begin the process of launching the new Groundwork Trust.
Setting the Tone: Aaron Kerr Charts Erie's Path Forward 
Aaron Kerr joins Groundwork Erie after working as a Professor of Philosophy and Environmental Ethics at Gannon University. While learning about the feasibility study for the Trust, Aaron came to understand the need in the community and became inspired and encouraged to take on a more active role in leading change as Executive Director. "We can talk about this all we want, but the region needs care," he says. Erie approved the feasibility study in 2021, and at the start of 2023, Aaron officially began his role in the network!
Now in its launch phase, Groundwork Erie has much to look forward to! Together with residents and city leaders, they hope to create a strategy that implements green infrastructure to connect neighborhoods divided by railroad tracks. Eventually, they intend to implement after-school environmental lessons for kids and urban agricultural programs throughout the community to help bring additional fresh produce to the city while encouraging residents to experience their community in new ways. "Hopefully, through working together with other folks and the city of Erie and the residents, there will be something very transformational."
After overwhelming support from the community and commitment to the involved process of starting a Groundwork Trust, Groundwork Erie is on its way to becoming the leader the community is looking for!
Are you interested in starting a Groundwork Trust in your community? Learn more about the process here!