Want to Start a Groundwork Trust in Your Community?
We issue a call for Letters of Interest from communities wishing to join the Groundwork Network on a bi-annual basis. We anticipate launching our next round of submissions in late 2021. Check back in this fall for updates on our next submission timeline. 
Please join our mailing list to stay up to date on the latest Groundwork USA announcements.
In the meantime, if you'd like to learn more about the Groundwork model and the application process in detail, view this free informational webinar, held June 4, 2019: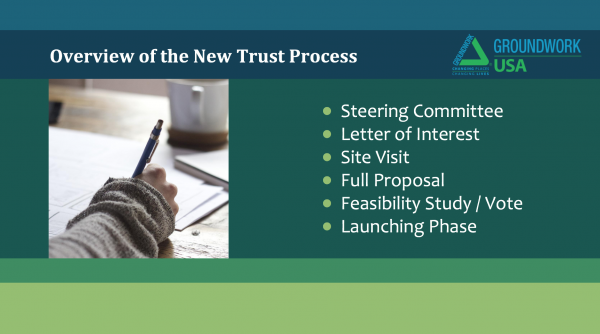 During and following the "Starting a Groundwork Trust in Your Community" webinar, we received great questions about the Request for Proposals and overall process for starting a Groundwork Trust. We are sharing these questions and answers below.
Download the Starting a "Groundwork Trust in Your Community" Q&A
If you have questions about future opportunities, please contact Stacey Moran, Director of Operations at Groundwork USA (stacey@groundworkusa.org).