The process of bringing a real estate project to fruition has been called many things – but no one would describe it as linear. Often reflexive and circular, it can seem haphazard and even arbitrary, especially to people new to real estate development. This can perpetuate mistrust of developers and local government on the part of local community members and can be incredibly divisive.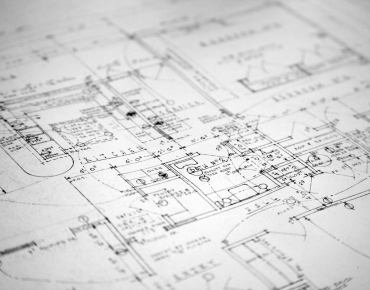 In our brownfields technical assistance work with clients across the country, Groundwork USA's team often hears from local stakeholders that "these new development projects weren't built with people like me in mind," or "we found out our advocacy came too late after decisions had already been made," or "we are nervous about losing the distinctive cultural identity of our community in the face of new development." Our client engagements have shown us that identifying common purpose and shared leadership of the real estate development process across a community's stakeholders could go a long way toward ensuring that neighborhood redevelopment projects create a cascade of accessible economic opportunities for everyone.
Why does real estate development often seem "more difficult than it should be"? There are some very good reasons:
Everything affects everything
A decision made later in the real estate development process may force a developer to re-evaluate projections made earlier. For example, deciding to cut construction costs by using a less expensive, but less energy efficient, building component may increase the operating budget for utilities down the road. This, in turn, can reduce the amount of permanent debt the project can afford, jeopardizing the project's potential success.
"Chicken and egg" problems
Real estate development entails several "independent" process streams coming together simultaneously at critical points. This complexity can create "chicken and egg" problems as various parties seek to minimize their risk (and outlays of at-risk cash) by insisting that other parties hit benchmarks that, at first glance, seem to rely on each other.
"One step forward, two steps back"
Real estate projects often proceed in a frustrating fashion, with gains met by setbacks. This dynamic can compound challenges inherent in the real estate development process if stakeholders interpret a project's twists and turns as evidence of bad faith on the part of developers or local government. Unfortunately, local stakeholders who lack a core understanding of how and where to participate in the process have less capacity to hold developers and local government officials accountable to the needs of a community's existing residents.
Local stakeholders who lack a core understanding of how and where to participate in the [real estate development] process have less capacity to hold developers and local government officials accountable to the needs of a community's existing residents.
Groundwork USA's team is devoted to building that capacity in brownfield-affected communities nationwide so new investments create opportunities for residents living in the community now, rather than respond to the anticipated needs and desires of new residents who may be drawn to relocate in response to new investment. The Development Process Map is a tool our team will use to help demystify the many steps involved in developing a "bricks and mortar" project, so that communities can build their capacity to collectively shape new investments. It walks users through the on-the-ground realities of private, non-profit, and public sector real estate development, and helps people new to real estate development explore each facet of the process in detail, from market analysis, feasibility study, community engagement, due diligence considerations of contamination, finance, and site design through deal-making, permitting, construction, and project management.
To best suit different learning styles, the Development Process Map is available in four formats:
An interactive Prezi, which walks users through the Development Process Map. Please allow time for Prezi content to load.

A video of the Prezi presentation (43 minutes):
A narrative script that zooms into details highlighted in the Prezi presentation and video, and
An enlargeable graphic:

As local residents and leaders become more versed in the real estate development process and its circuitous nature, they can better plan for when, where, and how to shape real estate projects happening in their communities. This is especially important for building bridges between stakeholder groups who frequently participate in land use planning, and those whose interests are least often represented during real estate negotiations and concept development. More savvy and greater collaboration on the part of local stakeholders means a community can seize the occasion of real estate development as an opportunity to advocate for strategies that are likely to advance equitable development outcomes such as increased access to high quality affordable housing, community benefit agreements, job training and placement linkages for local residents, job creation, local source hiring agreements, and more.
Learn more about how Groundwork USA's Equitable Development/Brownfields Planning Technical Assistance Team is helping disinvested communities lead more inclusive planning initiatives, projects, and programs.