Groundwork USA is pleased to welcome Adi Nochur as the newest member of our national team!
As Deputy Director of Capacity Building, Adi supports Groundwork USA's brownfields technical assistance efforts and co-coordinates the Urban Waters Learning Network, in partnership with River Network.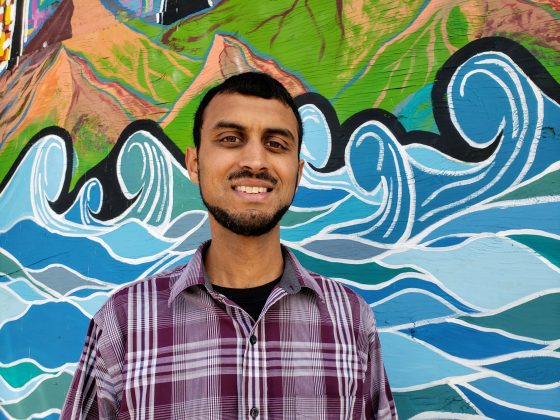 "I'm thrilled to have the opportunity to work with local and national partners to realize visions of environmental justice and sustainable development!" says Adi. "As communities across the country are inspired by the Green New Deal, I see Groundwork USA's work as critical to building the equitable green economy our society so desperately needs. I look forward to rolling up my sleeves to help the Groundwork Network thrive."
Before joining Groundwork, Adi worked as a Project Manager at WalkBoston and as an Eco-Innovation Associate at the Codman Square Neighborhood Development Corporation. He has also spent over a decade in the movement for climate justice, where his work with 1Sky and various youth organizations has taken him from college campuses in New England to campaign initiatives in Washington, D.C. to United Nations negotiations in Canada and Mexico. A Boston-area native and resident, Adi was first inspired to environmental activism at a young age by his uncle in India.
Adi holds a Master in City Planning from MIT and a Bachelor of Science in Environmental Studies and Biology from Tufts University. A longtime guitarist and spoken word artist, he performs cross-cultural music and poetry with his original project Solaradicals. He is also an avid bicyclist and a diehard Boston Bruins fan.
Welcome aboard, Adi!