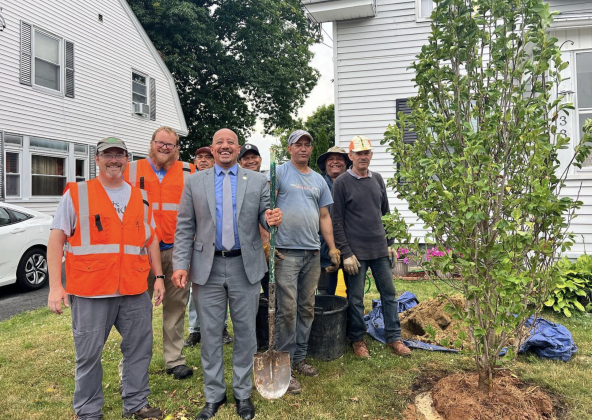 Trees are more likely to reach their genetic potential and live into maturity if they're in private yards because they will be better cared for and maintained.
The moment a tree is planted, it starts benefitting the surrounding environment. For trees to reach their maximum neighborhood-level potential – mitigating heat, flooding, and reducing energy consumption – concentrated planting at 3-5 per acre is best. Achieving this density level, especially in crowded areas, requires thinking holistically about the entire landscape, from streets to private yards, and collaborating with residents to bring the vision of a greener, more resilient neighborhood to life.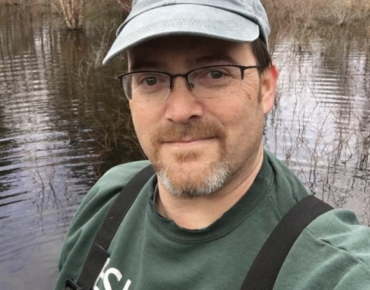 Through the Greening the Gateway Cities program, Groundwork Lawrence has planted 2,800 trees across 560 acres in three neighborhoods since 2016 – bringing the number of new trees planted across Lawrence to 4,000. Remarkably, over 72% of the trees were planted in private yards – increasing their chance of survival and potential impact on climate resilience!
Tennis Lilly, Groundwork Lawrence's Climate Resilience Program Manager, known as one of "the tree guys," works to build their shade equity program and ensure community ownership is at the heart of this strategy. Tennis spoke with us about the importance of trees for climate resilience and why environmental stewardship is a means to a more climate-safe future.
Groundwork Lawrence recently put 2,800 trees in urban residential areas with the Greening the Gateway Cities Program! Tell us a bit about the program and how it started.
The Greening the Gateway Cities program in Massachusetts seeks to reduce energy costs in environmental justice communities by increasing tree canopy through residential planting. In 2016, we received a grant from this program to help plant 2,800 trees at an average of five per acre in dense urban environments across Lawrence. When we started, there was a steep learning curve – we realized that our program wasn't only about getting trees in the ground. Getting the desired number of trees planted relied on residents accepting free ones for their yards. We had to engage with the community and build trust with them – something central to the program's success.
Many residents in the communities where you work refer to you as the tree guy. How did you build that trust between the residents, your team, and the program?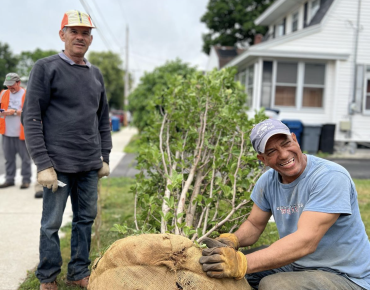 We had to meet people where they were. One of our most innovative tree projects, on Greenfield Street in South Lawrence, is an excellent example of how important community engagement was for the program. Initially, the residents of Greenfield were opposed to planting new trees or preserving existing ones. Previously, the city planted trees in public spaces that were too small, eventually causing problems like falling branches and broken sidewalks. Listening to the residents about their needs led to us advocating for infrastructure upgrades in the area, and ultimately, the city agreed to make meaningful improvements. Once we started getting things done, the residents realized the trees weren't the problem, and we talked about the Greening the Gateways Cities program. Our outreach included knocking on doors and attending neighborhood association meetings and block parties; eventually, residents embraced the trees in public and private spaces. We built familiarity with the community, and my colleague, Eric Lundquist, and I became known as "The Tree Guys."
Trees have several beneficial impacts on the environment, so why not plant them wherever? Why should we push for tree planting in residential yards in addition to streets and parks? 
We put trees wherever we can – a park, sidewalk, someone's yard – but it's best to have a mix. Many urban tree planting programs fail because there's no good stewardship, and the first few years after planting are critical. Trees are more likely to reach their genetic potential and live into maturity if they're in private yards because they will be better cared for and maintained. It's a much more forgiving environment than a streetscape. On sidewalks, trees need ample enough space and care. For example, on Boxford street, we worked with the city to replace the sidewalks and put a space large enough to accommodate trees. Moreover, there's a tremendous visual impact on how residents and others perceive the community – an intangible element of shade equity. It sends a message that your community deserves trees and all their benefits.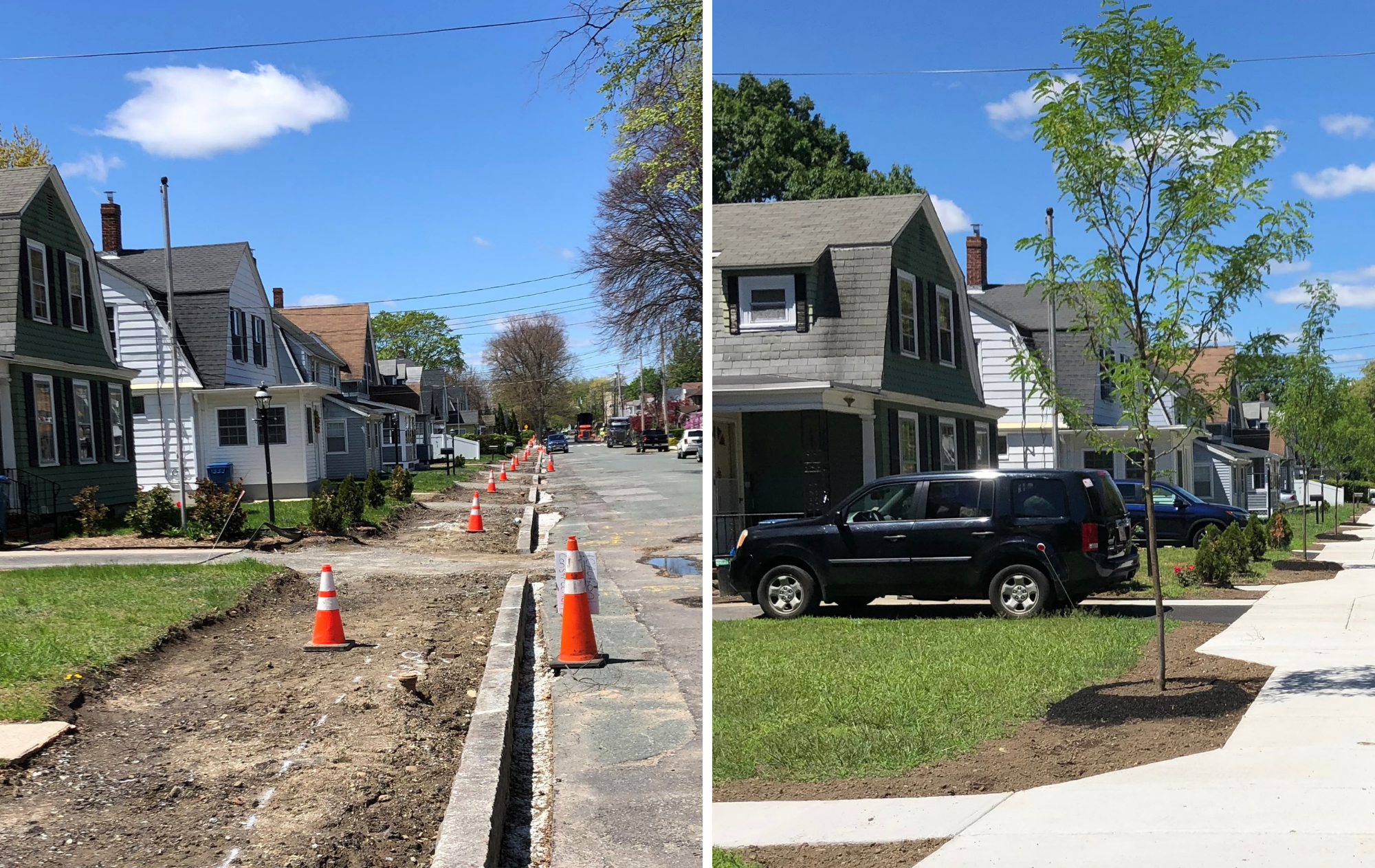 Trees can be a lot of work to maintain. What is the value of residents planting them on their property?
Everybody chooses to have a tree for different reasons, but the most significant benefit is energy savings that reduce greenhouse gasses. Placing a tree in an urban community will cool down neighborhoods up to 1200 feet away. In the winter, they break up frigid winds for homes as far as 1500 feet away, reducing the overall energy a neighborhood needs to withstand extreme weather. Trees are not just an amenity but a living infrastructure that provides myriad benefits to the environment: reducing energy consumption, removing air pollution, combating flooding, providing habitat for wildlife, and improving public health and wellbeing. They are a utility player for the environment.
What is the long-term vision for tree planting efforts at Groundwork Lawrence? How does it connect with the broader vision for the city and communities?
Shade equity is our guiding star; we plant trees in areas with less canopy cover since they will be unequally affected by the climate crisis. While our Greening the Gateway Cities partnership has wrapped up, we will continue our efforts and expand into different neighborhoods to plant trees in other environmental justice communities. Along with private foundations, the city, and the residents, we're doing more urban park planning projects and focusing on neighborhood-scale planting. We know that extreme heat is coming no matter what. We need climate-resilient strategies and stewardship to cool our communities and protect them from disasters – trees are the key to doing that and much more.
Tennis Lilly is a long-time resident of Lawrence, an environmental activist, and a tree advocate. As The Climate Resilience Program Manager, he oversees the Green Streets program and aims to continue addressing shade equity in environmental justice communities throughout Lawrence. For more, check out Tree Talk Tuesday with The Tree Guys, a series of informational tree videos made by the Green Streets team!