When young people are provided the opportunity to pursue their passions, they can change the world. They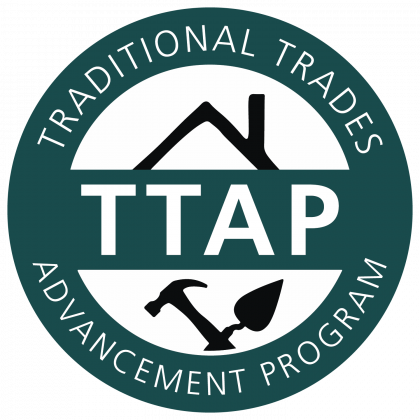 bring diverse perspectives, innovative ideas, and unique qualities to the conversation of reimagining and reshaping a better world. Groundwork USA offers opportunities for youth to gain skills in green jobs and infrastructure and join programs and internships to advance prospects in the environmental field. The Traditional Trades Advancement Program (TTAP) is one of the many programs where we foster leadership potential in the next generation of environmental champions. 
Cultivating the Next Generation of Leaders
Over the next five years, the National Park Service estimates that nearly 40% of their maintenance workforce will retire. The Traditional Trades Advancement Program (TTAP) aims to prepare the next generation of leaders to step into these roles to ensure that future generations of park visitors can experience the rich history and unique ecosystems preserved in our national parks. Working with youth corps partners, like Groundwork USA, the National Park Service provides paid internships to young adults across the United States interested in working in National Parks – no previous experience required.
Through its 20-week immersive program, TTAP offers young people the opportunity to gain practical cultural and historic preservation skills by living in the park and working side-by-side with current park employees. Through maintenance and restoration projects, they learn everything from woodworking and masonry to construction math and project management. As part of the program, they earn the safety and skills certifications necessary to enter the industry and receive job placement assistance after the program. From working in stunning park settings to developing new skills, TTAP is a one-of-a-kind experience that ensures the history that shaped the country is preserved for generations to come.
Don't take our word for it! Experience 'A Day in the Life' of three Groundwork USA TTAP interns working at national parks in Washington, Arkansas, and Florida. 
This program is made possible with support from the National Park Service and National Park Foundation. To learn more, visit the Traditional Trades Advancement Program website.
TTAP is currently recruiting at two sites! Check out the opportunity at Fredericksburg and Spotsylvania NMP and Delaware Water Gap NRA.