"When people understand how important it is to share their stories – and they see that it's impactful – you will find no shortage of champions. It's important for us to make connections, show people that this is important, help them participate, and most importantly, be willing to give them the mic."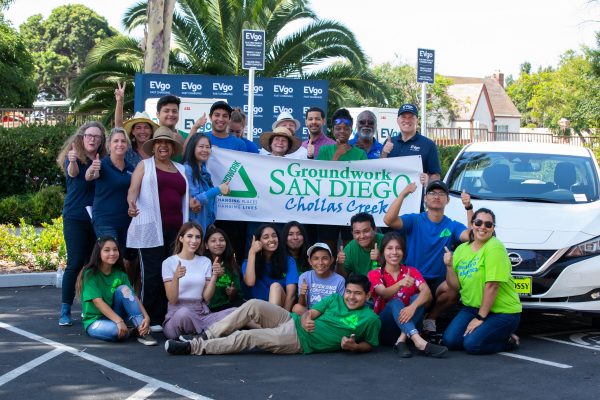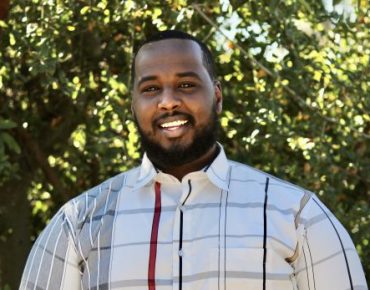 Abdirahman Buul, Groundwork San Diego's Environmental Program Manager, no longer has any photos of himself as a baby. As a child living in a Chollas Creek watershed community, a heavy rainstorm brought floodwaters into his home and washed away cherished family memories–including every single baby photo. Twenty years later, Abdirahman's family has moved away, but little has been done to repair the creek infrastructure and the neighborhood continues to experience frequent flooding.
Nearly every rainstorm causes flooding somewhere in the Chollas Creek watershed community. Often it's a nuisance – closing down roads, washing away lawn furniture, depositing trash in backyards. But, under the right conditions, heavy rains flood homes, streets, and sewer systems. For families who call Chollas Creek home, the results of these floods are devastating. Because many in this region struggle disproportionately with poverty, they often lack the financial resources to rebuild and bounce back from even minor flood damage.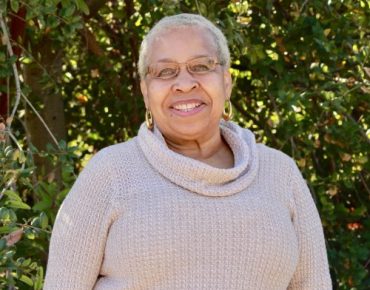 For decades the community has been advocating for two critical things: improvements to the creek infrastructure to prevent flooding, and; investments in the watershed area to create parks, trails, and recreation areas to restore the environment so that people can live better, more fulfilling lives.
Lately, the Groundwork San Diego team has taken several important steps forward in making that vision a reality. The City recently formally recognized Chollas Creek as public infrastructure – unlocking significant funding for repairs – and committed to start systematically restoring the watershed. Abdirahman and Patrice Baker, Groundwork's Community Outreach Director and a lifelong resident of Chollas Creek, have led efforts to engage the community in the realization of these important changes. Recently, we caught up with them to learn more about how they accomplished these wins and where they are going next.
For at least the past several decades, repairs to the Chollas Creek have been completed as one-off projects to band-aid the worst of the issues with existing infrastructure. What has changed recently and what does that mean for the future of the creek?
Patrice: Stormwater maintenance has always been overseen by the Transportation and Stormwater Department, but rarely did we see them working in or with our community. Recently, the Department realized, with the help from a lot of advocacy from the community, that it was no longer viable to do piecemeal repairs to the creek. Instead, they needed to look at the whole system. Because the creek runs through both private and public lands, creating and executing on this plan requires not only a strategic effort but also has to be done in partnership with the community.
Recognizing they would need support connecting with the community, they came to us at Groundwork San Diego. We had been convening a large coalition of nonprofit and community leaders for several months, which serves as a voice for the community and a platform for prioritizing how funding should be allocated within the region. Once the Stormwater Department had pulled together a plan, in partnership with the coalition, they requested approval of the plan from the City Council Environmental Committee and asked residents to come to the table to support their request. The residents showed up with powerful stories and the Environmental Committee approved a ballot measure for the necessary funds to be approved. The next step is for the full City Council to draft a measure to be voted on in June 2021! 
What does this mean for your community?
Patrice: Not only was it powerful to get funding for the creek restoration, but it was also equally as important for residents to see that they have something important to say and that their voices would be heard. Many of the residents that presented at the City Council meeting have been in the trenches for a long time. One resident in particular, Diane Armenta, and her family have lived in the community for generations. She's witnessed the changes that have happened to the creek and has been trying to speak up to share her story. This was an opportunity to finally give Diane the mic.
Abdirahman: When people understand how important it is to share their stories – and they see that it's impactful – you will find no shortage of champions like Diane Armenta that speak up and participate. It's important for us to make connections, show people that this is important, help them participate, and most importantly, be willing to give them the mic.
Patrice: We know this doesn't fix everything and we know that there are more hurdles, but it's important for our community to see this win, to know they had a part in it, and to know that their voices are being heard and acknowledged.
This is something that you've been working towards for a long time. What was special about this moment that made it possible?
Abdirahman: At the moment, this is the most support we've had from the mayor's office, the council districts we're located in, and our community. Support from leadership is essential and we're trying to do everything that we can while we have officials' ears.
Patrice: We've been laying the foundation for this moment for a while. We had a vision for what we wanted for the future, and we've worked to put the pieces in place even when we didn't know how it would be possible. We worked with our community to build trust, to show them that they deserve to have their voices heard, to help meet their needs in any way we could. We built the non-profit coalition without knowing exactly when we would have an opportunity for meaningful change. When this moment of alignment with our city's leadership happened, we were ready to make the most of this momentum.
Community voice and vision are essential to this work, but the communities where you work have been on the receiving end of a lot of broken promises. How have you built trust with a community that has every right to be distrustful? 
Patrice: You start by engaging people from the heart. People can tell when you are genuine and when you're not. People will only start believing you if you come to them with the truth and you're honest about what is possible. I'm a genuine elder in this community – a native of the Encanto neighborhood. I have walked door to door with other elders – we are people that our neighbors could relate to -we looked like them, shared a history with them, we were welcoming, we wanted to hear their stories, and we weren't afraid to approach. You start by being vulnerable, building connections, sharing history, and being genuine. Share your story and listen, listen, listen!
Abdirahman: It also helps to focus on short-term wins. Showing people results instead of making promises goes a long way. They may be having issues on their property that you can help with or have a question that you can answer. Empowering people and helping out goes a long way towards building trust. Currently, the City of San Diego is removing arundo, an invasive bamboo-like plant, from the Chollas Creek portion of the Southcrest neighborhood. This invasive plant has dominated many areas in our watershed and blighted them. Residents are ecstatic to see them being removed. These are the types of short-term wins that help build trust that things will get better.
Now that you've had this series of wins, what comes next for you? What is your long-term goal for the area?
Patrice: Our long-term vision is to get Chollas Creek named a regional park. There are other watersheds throughout the country that are deemed as regional parks and they get the funding to help serve the residents in their community and to honor the environment. We have elders in our community that remember river rafting down the creek back when it was a fun and recreational part of someone's backyard. Now, it is anything but. We have a lot of compounding issues that are hindering our moving forward. We need a bigger hammer and being designated as a regional park is an important step in the right direction.
Abdirahman: Part of our goal is helping all our partners recognize that the current system isn't working. It might be working in some neighborhoods, but it isn't effective in the most vulnerable and it hasn't ever been. If we understand that the people most vulnerable to and in danger of climate change are the people living in poverty and low-income communities, then what are we doing to prepare our residents? We need to make changes before it's too late.
Patrice: That means changing from a top-down process to a community-led one. Decision-makers often are coming in and saying "I know what you need and I'm going to come in and give you this. I know it works over there, so I'm going to give it to you over here." What we really need is a system where residents' voices are the driver in moving the community forward. They live there. They know what they need. They don't need to be told what to do by folks that don't even drive down their streets and don't know their neighborhood. When that process works well, you'll see a positive movement in the direction of the community and the community takes ownership of that change. They start talking again, neighbor to neighbor.  When something happens, there is a place to take their voice. When it's done well, we create opportunities for our neighborhoods, and these opportunities are at the heart of all that we do.
Patrice Baker is the Community Outreach Director at Groundwork San Diego. She is a native Chollas Creek resident with over 30 years of professional and volunteer contributions dedicated to improving the lives of residents of Southeastern San Diego. Abdirahman Buul is the Environmental Project Manager who aims to activate the voices of those communities which aren't usually heard and foster relationships that benefit the people. He was born in San Diego just 2 years after his parents came to America as refugees from Somalia.