---
Founded
2010
Leadership
Amelia Rose
Executive Director
---
Location
1005 Main Street #1223
Pawtucket, RI 02860
(401) 305-7174
What We're Working On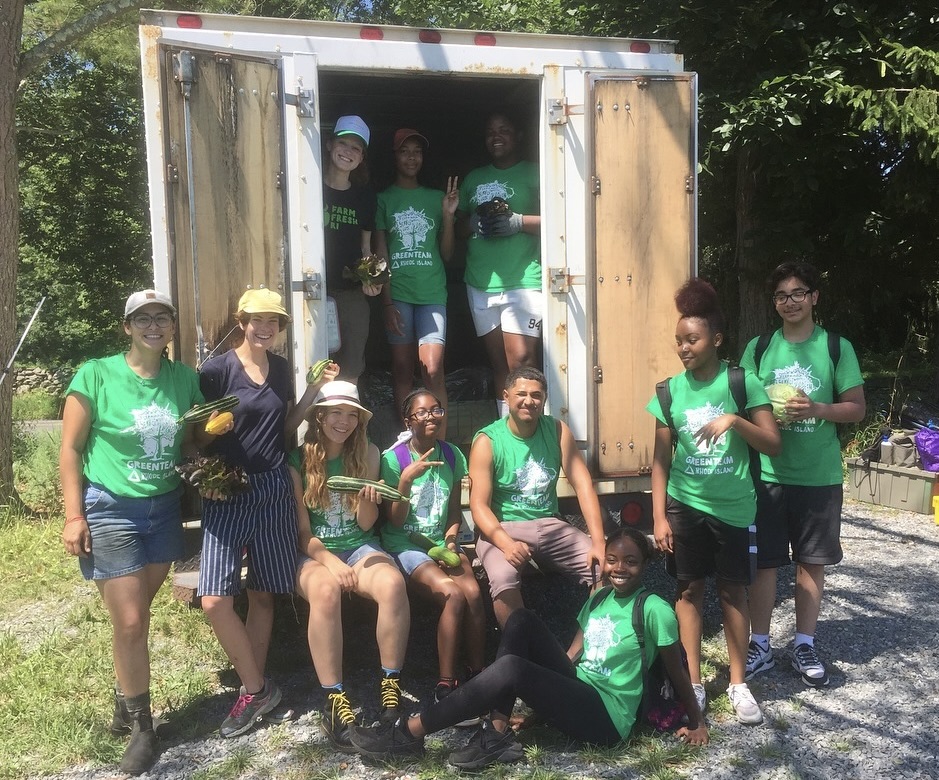 Restoring the Urban Landscape for Climate Preparedness
With the support of funding from the Climate Preparedness and Land Restoration Grant, Groundwork Rhode Island is taking on an ambitious green infrastructure plan to address deeply rooted climate equity challenges in several former industrial cities across the state. Using a multi-pronged strategy, they are seeking to mitigate the impacts of contaminated soil, extreme heat, and flooding. Groundwork Rhode Island will use an equity framework to plant 2,400 trees, install 16 green stormwater infrastructure features, remove 30,000 square feet of pavement, and divert 750,000 pounds of food waste (a fivefold increase) to create 1,500 cubic yards of finished compost. These initiatives will restore the urban landscape and increase resilience through the proliferation of green space, tree canopy coverage, soil improvements, and the reduction of impervious surfaces. Their approach will also create new jobs for residents through their GroundCorp landscape and Harvest Cycle compost teams, as well as provide youth and adults with green industry training opportunities.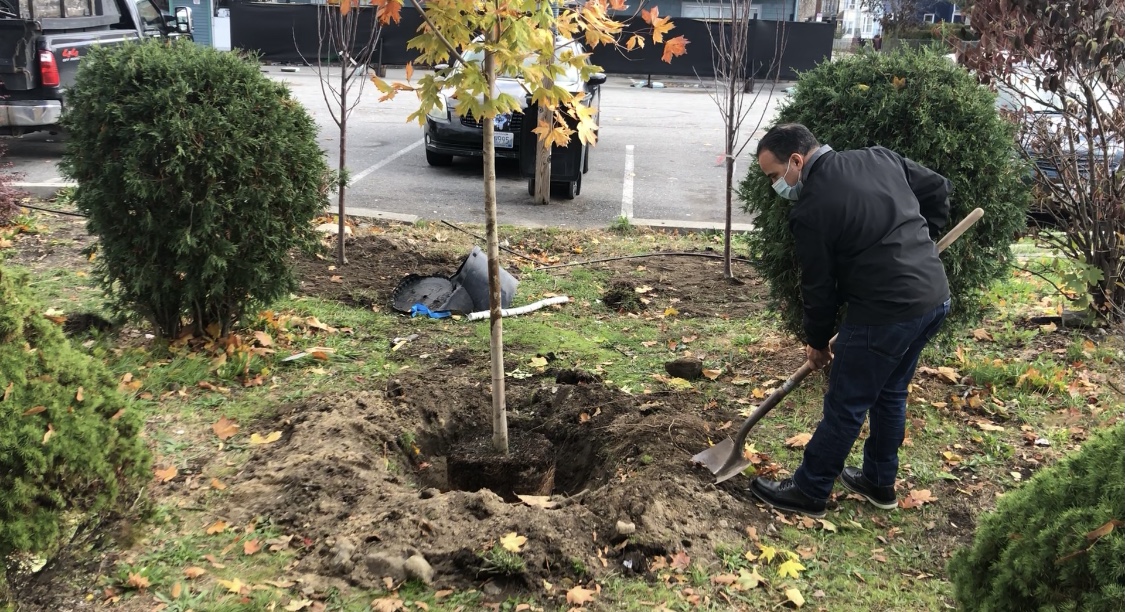 Tree Equity Planting in Central Falls and Pawtucket
As part of the Pawtucket Central Falls Health Equity Zone, Groundwork Rhode Island received significant funding to lead a community-centered initiative to equitably expand tree cover in the area. In collaboration with residents, municipalities, and other stakeholders, Groundwork Rhode Island is planting and maintaining 140 trees in the most climate-vulnerable areas. To spread the word, the Green Team has been leading Tree Equity Score Analyzer workshops and recruiting eager businesses and homeowners to plant trees on their property.  The team recently received an additional grant to expand this project with 50 more trees. Not only has the initiative sparked community interest, but it is also providing climate resilience infrastructure that mitigates the urban heat island effect through equitable tree canopy expansion.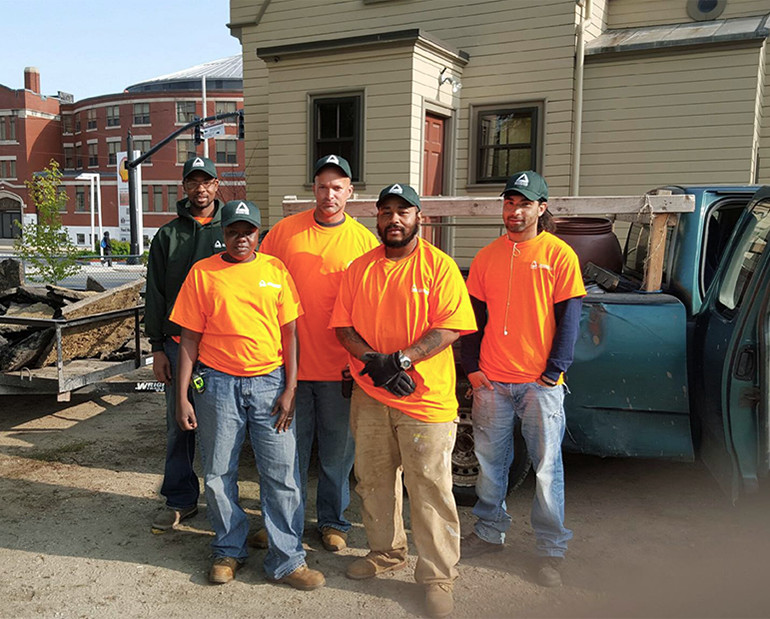 Operating a landscape design-build and maintenance social venture
GroundCorp, the social venture of Groundwork Providence, is a landscape design-build and maintenance service. It provides valuable, paid, hands-on experience to graduates of GW Providence's adult job training program as they search for permanent environmental work.
GroundCorp engages in both small-scale residential and larger-scale community landscape design and installation projects. Projects demonstrate urban landscape restoration and stormwater management best practices, contributing to the health and vitality of Providence and nearby cities' people and places.