Every summer, select youth from across the Groundwork Network head to some of our country's most iconic national parks for a week of conservation work, outdoor skills training, camping, and corps-building. This year, in addition to our ongoing youth development programs in Yellowstone and Grand Teton National Parks, we're excited to welcome a new NPS partner: Glacier National Park.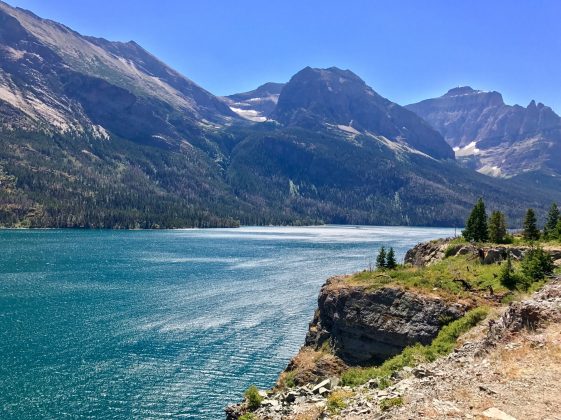 When people say that Glacier National Park is a special place, they're only being modest. Glacier is a magical place. The air, the water, the trees all convey a sense of stoicism. The perseverance of the mountains, streams, and of course glaciers serve as a reminder that we are merely passersby.
From July 15th – 25th I accompanied a group of Green Team youth from Groundwork Milwaukee on a service learning trip to Glacier National Park in Montana, sponsored by Groundwork USA and the National Park Service. In Glacier, we met up with Green Team youth and youth leaders from Groundwork Indy and Groundwork Cincinnati as well as with Curt Collier, Groundwork USA's Director of National Youth Programs, for a week of conservation skills training, camping, and corps-building. Over the course of the week, the youth practiced some of the skills they developed working for their respective Groundwork trusts, while learning new historic preservation and conservation techniques and building their outdoor skills.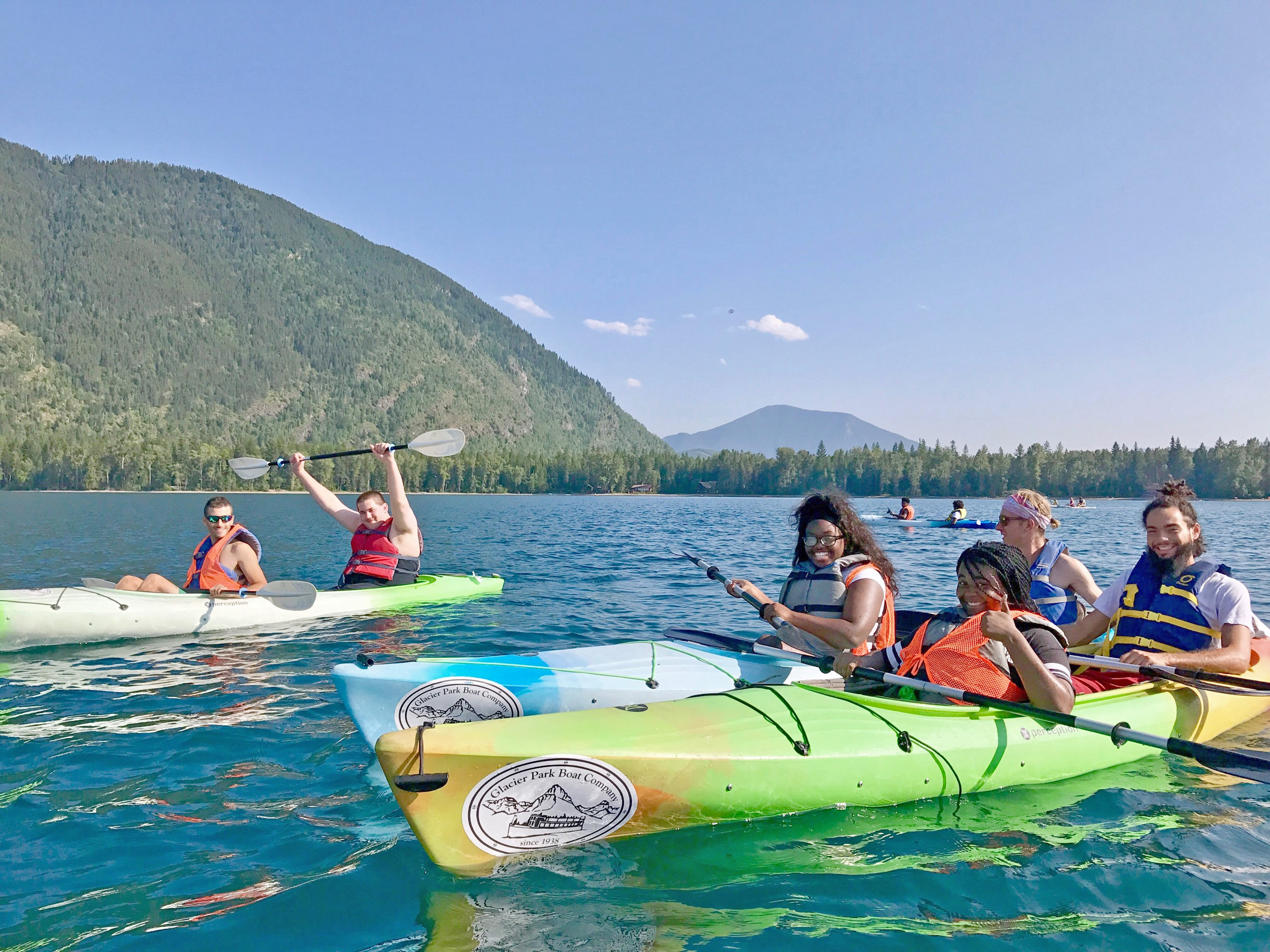 As guests of Glacier National Park, we came with enthusiasm. Each day was a new adventure. It was a week of firsts for many of our youth: first time on an airplane, first time camping, first time in an iconic national park, first time whitewater rafting. However, each challenge met its match in our young Groundwork champions.
At the start of the week, we learned to identify invasive and noxious weeds that didn't belong in the park. It was our job to help keep them at bay. Orange hawkweed, oxeye daisy, and knapp weed were abundant along the landscape. Fortunately, so were we. We spent hours pulling weeds. By now, I think we could all pull weeds in our sleep!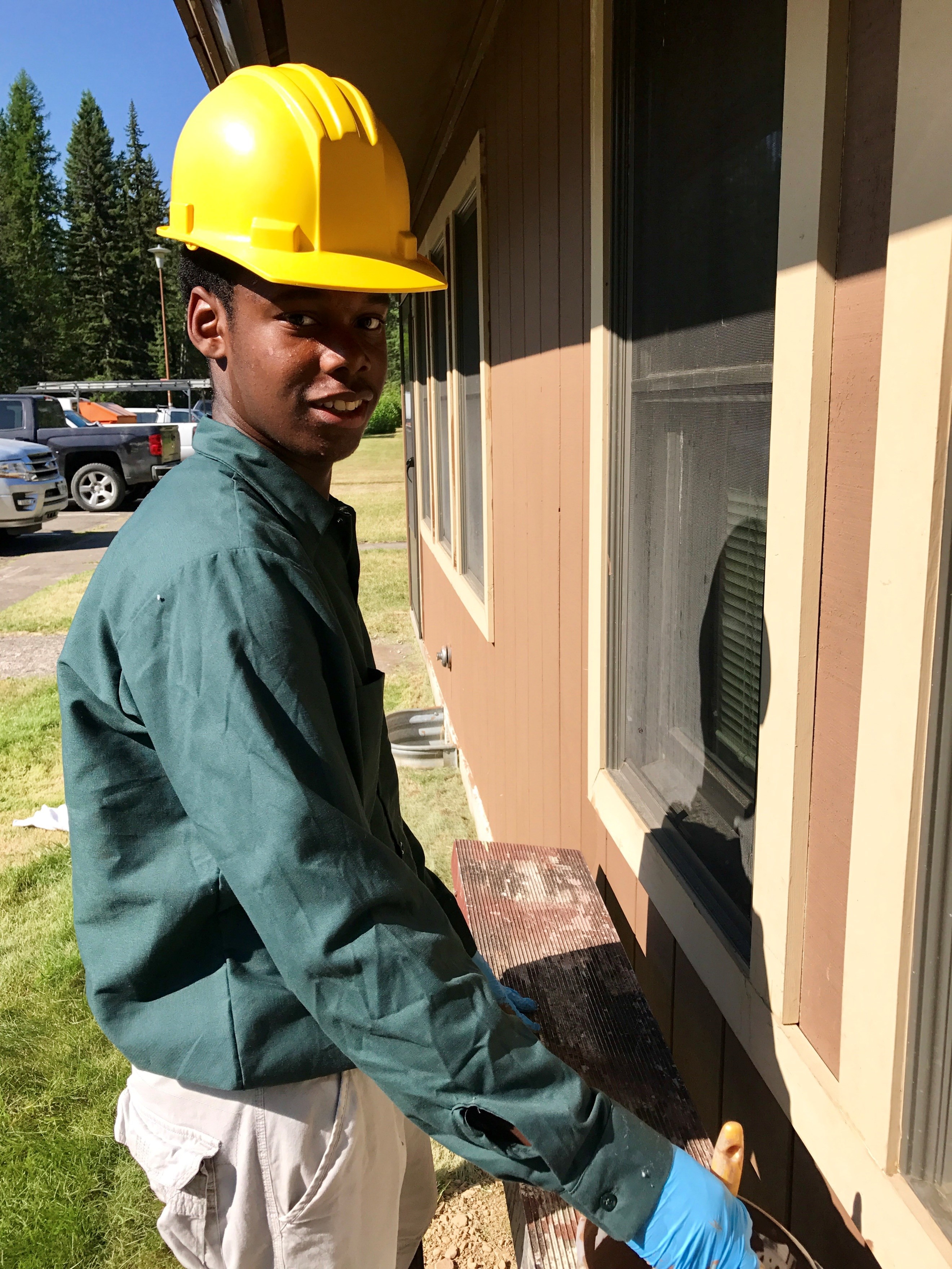 Next, we worked diligently to paint historic cabins, some of the first homesteads to be built in Glacier NP. I couldn't help but be mesmerized this one particular cabin built by homesteader Rudolph Matejka in 1908 at the tender age of 23. It was humbling to say the least. Our biggest job was painting the dormitories for the park's seasonal workers. Coffee bean brown was the go-to color. Not a bad choice for a park service.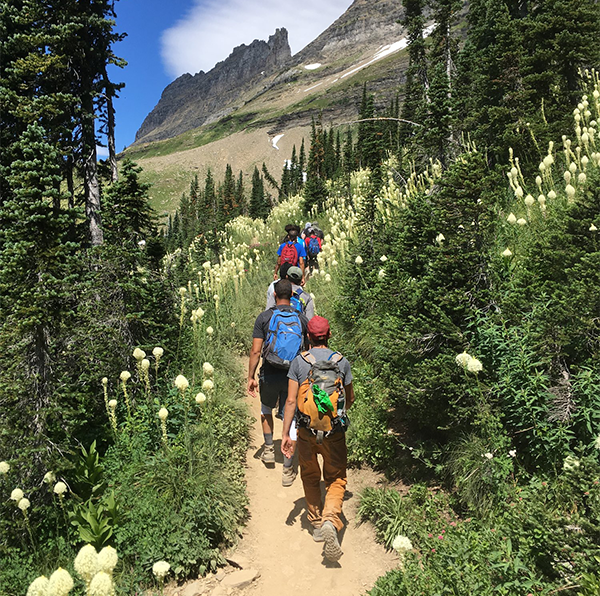 After each day of the sun beaming down on us through the thin and unforgiving air, we were greeted back at the campsite by Andy De Aza, who made sure we ate a wholesome and healthy meal every night. Games and a campfire typically ensued. With no phone service, we were left to our own devices to entertain ourselves. Playing cards and casual conversations gave us all a chance to get to know each other a little bit more each day. It was intriguing to discover the similarities between our lives as flatlanders from Midwest cities with similar challenges that all could relate to. It was also great to hear each of the youth's day-to-day experiences from back home working on Groundwork projects in their respective communities.
Through hiking, kayaking, whitewater rafting, weeding, painting, and camping with no showers, we built solidarity. By the end of the week, we had become more than just friends, a Groundwork family. It was an honor and a pleasure to serve Glacier National Park alongside some of the most bright-minded young people I've ever met. This amazing opportunity and transformational experience is one that we will all take back to our hometowns and build upon, as we continue to grow and make an impact in our communities.
— Matt Rudman is the Associate Director of Groundwork Milwaukee