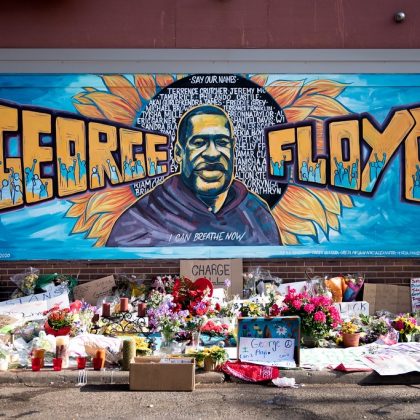 Regardless of our race, ethnicity, gender identity, or zip code – we all deserve to live our lives free from fear for the safety of ourselves and our loved ones. For the past several weeks, the nation held its breath as dozens of witnesses relived the final moments of Mr. Floyd's life and hoped, against the odds, for accountability. On Tuesday, you could feel the collective sigh of relief. This verdict is important. It shows us that change is not only possible – it is already in motion.
But, we are still far from where we need to go. This needs to be the beginning of a much greater effort in which more Americans than ever come together to reimagine a different future. This moment comes against the backdrop of the deaths of Daunte Wright and Adam Toledo. Words seem inadequate to acknowledge the pain, frustration, and anger caused by these continued injustices. We owe it to all the lives that have been lost to relentlessly pursue a more just future where these tragedies are unimaginable.
We all must continue standing together against systemic racism and the harm it inflicts on all our communities. We cannot stop until everyone can feel safe in the places they call home.