Groundwork USA is thrilled to welcome Heather McMann as our next Executive Director! She brings over 25 years of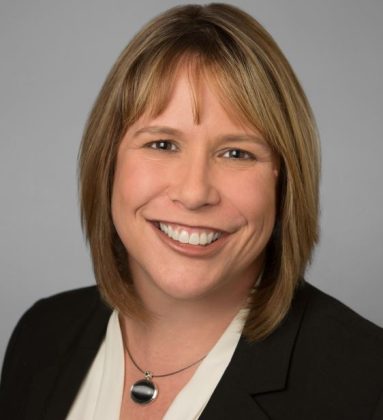 experience in nonprofit leadership, community development, and environmental justice, and a deep understanding of the Groundwork community to this role.
Heather comes to Groundwork USA from Groundwork Lawrence, where she has served as Executive Director since 2009 after joining the Trust in 2005. She also has served on the Groundwork USA Board of Directors since 2012. Heather is passionate about building sustainable, purpose-driven nonprofits and has been integral to the growth and success of both organizations.
"I'm deeply excited to be stepping into this new role in the Groundwork community at this time of growth," Heather shared. "This is an exciting opportunity to work in new ways alongside the Groundwork network, our partners, and our communities to advance environmental and climate justice and create a future where everyone can thrive." 
Heather joins Groundwork USA at a time of significant organizational growth. With the increasing federal momentum behind environmental justice, as embodied in the Justice40 commitment, and the growth of climate injustice in the national consciousness, Groundwork USA is poised to rapidly expand the impact of the Groundwork community under Heather's leadership. "I look forward to working with the Groundwork network, staff, and board to co-create a vision for our future that harnesses the strengths of our network while increasing collaboration and shared learning to create a foundation of support so that Groundwork Trusts can advance health and equity locally."
Heather will formally join Groundwork USA in her new role in early December 2022, when Lesly Melendez-Medina will step into the Executive Director position at Groundwork Lawrence. A lifelong resident of Lawrence, Lesly has been connected in various roles to GWL for nearly two decades and has been integral to the development and expansion of its community-based programming. There was no better choice to continue the success of GWL!
To support both transitions, Heather will be working closely over the next several weeks with both the Groundwork USA and Groundwork Lawrence teams. Heather can be reached directly via email (heather@groundworkusa.org).
Welcome, Heather!