Brownfields to Brightfields (B2B) have strong potential to revitalize polluted land, promote solar energy, and advance equitable community development. B2B projects repurpose brownfield sites – land with known or potential hazardous substances, pollutants, or contaminants – with solar energy installations on ground-mounted arrays, building rooftops, or canopy structures. B2B projects can also host other renewable energy installations, such as onshore wind.
Groundwork USA and MAPC have co-produced a new digital mapping tool to enable municipal officials, state agencies, renewable energy developers, and community organizations to assess brownfield sites in Massachusetts for B2B project suitability and to better understand the opportunities for community benefits from these projects or alternative uses for the sites. In addition to spurring B2B projects in Massachusetts, Groundwork USA and MAPC hope this tool also helps to inspire similar B2B mapping efforts in other states.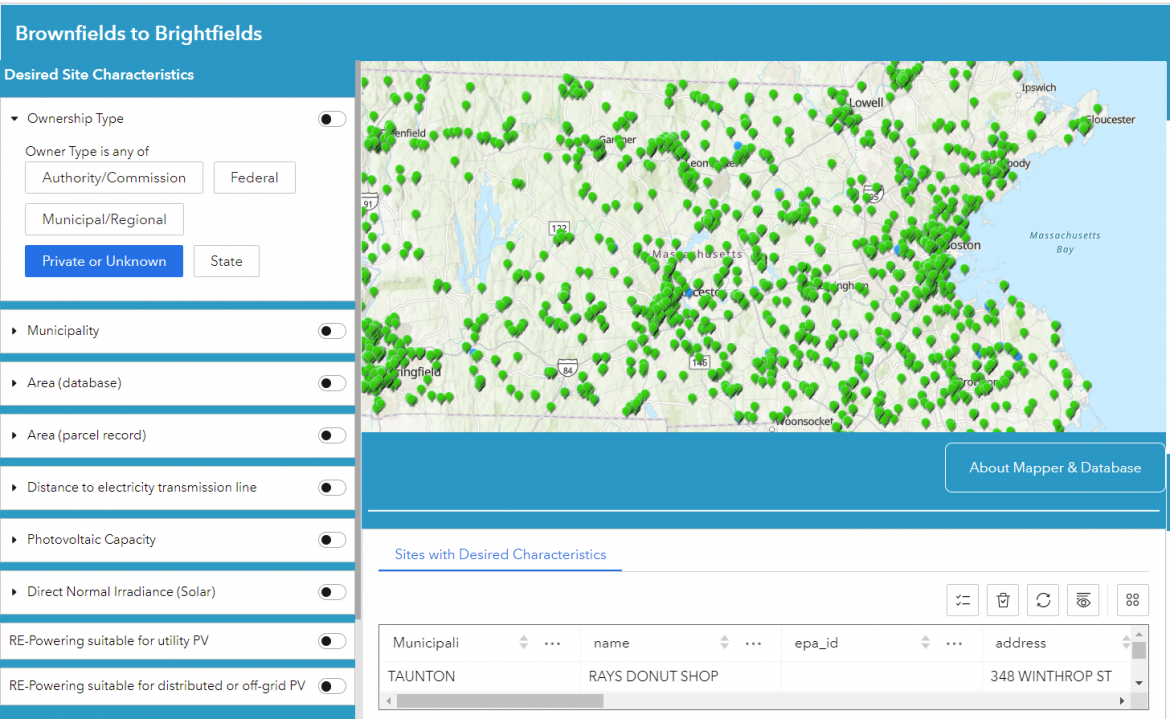 This was made possible by generous funding from The EPA's Brownfields and Land Revitalization Program.