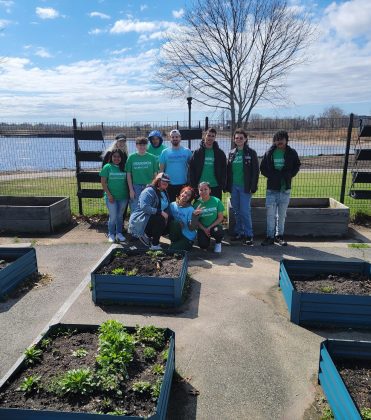 In 2021, extreme weather in the United States claimed the lives of nearly 700 people (more than double 2020), touched the lives of millions, and cost more than $145 billion. The impact of this crisis is not being shared equitably across communities. Neighborhoods with fewer trees and less green space get hotter than their neighbors during the summer. Communities with a lot of pavement or limited stormwater infrastructure flood more often than those with green spaces or higher quality infrastructure.
These differences have a profound impact on people's lives. Higher temperatures mean higher utility bills and a greater risk of heat illnesses. Flooding leads to mosquitos, mold, and costly repairs. Unsurprisingly, these costs are most often carried by those with the least access to the social, political, and economic resources needed to reduce the risk and adapt to the changing climate – people of color and low-income communities.  
Through the Climate Preparedness and Land Restoration Initiative, made possible with funding from the Bezos Earth Fund, eight Groundwork Trusts will receive a combined $3.1 million to advance innovative land restoration projects that will restore urban environments and help alleviate the human impacts of the climate crisis through the creation of new green spaces, expansion of the urban tree canopy, and installation of green infrastructure.
This three-year effort to accelerate climate adaptation and land restoration projects across the Groundwork network builds on several years of climate organizing and deep community relationships. Each of these projects advances priorities voiced by people living on the frontlines of the climate crisis to create healthier, more resilient places to live while laying the foundation for shifting how critical climate adaptation resources are allocated across cities.
"The climate crisis isn't a future challenge. It is already having a profound impact on communities that have historically been overlooked for significant infrastructure investments that can reduce the impact of extreme heat and flooding," said Senior Manager of Equitable Climate Resilience Projects, Bruce Strouble. "Through the Climate Preparedness and Land Restoration grant program, we're investing in grassroots, community-centered, land revitalization efforts to reduce vulnerability in frontline communities and enhance their climate resilience."
"There is no panacea for addressing environmental inequities," shared Cate Mingoya, National Director of Climate Resilience and Land Use. "Combating climate change and building more resilient communities is going to require a multi-pronged strategy of complementary and coordinated 1% solutions, like⁠ expanding tree canopy, installing stormwater infrastructure, removing pavement, and creating green space. The projects included in this round of the Climate Preparedness grant provide an opportunity to see how collectively these infrastructure efforts can tip the scale towards equity."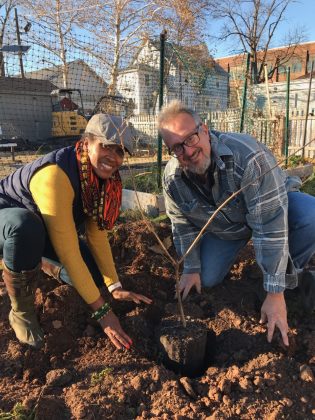 The eight projects in this grant slate include efforts to:
Establish the first microforests in New Jersey to improve soil permeability, mitigate flooding, improve air quality, and reduce extreme heat.
Retrofit public housing sites across Yonkers with green infrastructure to mitigate heat and reduce stormwater flooding.
Transform a former parking lot in the Chollas Creek region of San Diego into a climate resilience mini-park in a flood-prone area of the Creek.
The full list of projects can be found here.
Collectively, these projects will result in tangible, concrete, long-term changes to the built environment in climate-vulnerable communities. We anticipate a second round of funding will be distributed in the early fall of 2022!
To learn more about the Climate Preparedness and Land Restoration initiative:  https://groundworkusa.org/climate-preparedness-and-land-restoration-initiative/.
#######
Groundwork USA is the national capacity-building organization for a cross-country network of people-centered environmental justice organizations working hand-in-hand with residents to transform environmentally disadvantaged urban neighborhoods into healthy, green, and resilient communities. For over two decades, we have worked to undo the legacies of poverty and racial discrimination and build the capacity of communities to effect change in the natural and built environments in which they live. We do this by developing community-based partnerships that empower people, businesses, and organizations to promote environmental, economic, and social well-