Each person is looking for different things in their life; we want to provide as much of a career pathway as possible to meet individual needs. 
Many of today's youth don't just want a job; they want to solve big problems and improve the world. The pathway into these jobs is not always clear for young people, especially youth of color who face financial barriers and often must navigate discrimination and insular systems that rely on unspoken norms and networking to get their foot in the door.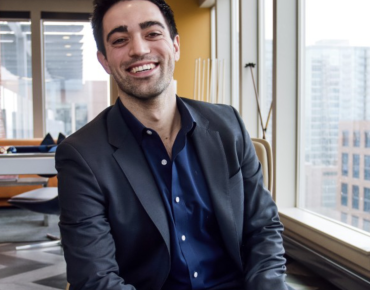 Changing the game for young adults, Groundwork Denver supports those who want meaningful employment but might face several social barriers. In January 2022, Groundwork Denver piloted the Green Infrastructure Training Program (GRIT), a hands-on eight to ten-week paid training program that prioritizes BIPOC youth in under-resourced communities to develop and gain the skills and certifications necessary to enter the green infrastructure field.
As the Project Coordinator for GRIT, Gabe Catenacci builds pathways for BIPOC youth in Metro Denver to gain skills in the environmental field, explore meaningful career opportunities, and harness their power and potential to make lasting and impactful environmental change. Gabe spoke with us to discuss how GRIT can be a platform for aspiring young environmental leaders.
You have just celebrated the first group of GRIT graduates. Congratulations! Can you share more about the Green Infrastructure Training program and how you got involved? 
I grew up near Flint, Michigan. In 2014, when the Flint water crisis emerged, I saw first-hand how disproportionately specific communities – primarily those with lower socioeconomic status – bear burdens from environmental issues and impacts. This experience inspired me to get involved with community-based environmental organizations to reduce the harm caused by environmental injustice in other communities.
GRIT is a three-year pilot program funded by the US EPA that provides BIPOC youth in under-resourced communities with training and career coaching to create new pathways into the green infrastructure field. We work with young adults aged 18 to 24 throughout the metro Denver area over eight to ten weeks to provide certifications and professional experience in green infrastructure installation and stewardship- from stormwater and park management to hazardous waste remediation and compliance. We collaborate with potential employers to identify the skills and certifications they are looking for in their organization and integrate them into the GRIT curriculum. After graduation, we host a career fair and networking event to provide graduates with an opportunity to showcase their new skills to potential employers. We continue working with graduates for up to a year to monitor their employment status and ensure they get what they need to succeed.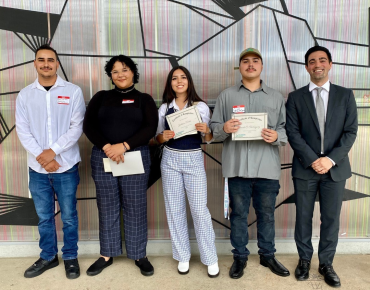 One unique aspect of GRIT is that it prioritizes youth of color. Why is it essential to reach this demographic, and what is your outreach strategy to ensure you are meeting them? 
At Groundwork Denver, we cast a wide net and saturate different avenues to ensure we can reach BIPOC individuals where they are. We incorporate a holistic approach to outreach and recruitment that utilizes inclusive pathways. Many of our participants are young people that have participated in Groundwork Denver's youth environmental education programs. We make our outreach material as widely accessible as possible to reach new audiences. We post job opportunities online, conduct in-person presentations, and post at local community colleges and university job boards. We translate all of our outreach materials into Spanish, and most trainers have Spanish capabilities to lead the program in the participant's first language.
We also partner with community champions, like Urban Peak, a youth homeless shelter providing multiple services for Colorado youth. By partnering with these organizations, we can reach BIPOC youth who want the opportunities and might eventually become long-term employees, as is the case with one of our recent graduates; this individual impressed us so much that we offered them a position as a supervisor for another program.
As housing prices have increased, many BIPOC community members get pushed out of the downtown areas to neighborhoods on the outskirts of the city. These areas tend to be presently or formerly industrialized, with significant environmental challenges like polluted land and waterways, poor air quality, extreme heat, and flooding. We build teams in these areas to work in their communities; that way, GRIT participants tackle environmental injustices they experience first-hand.
Through GRIT, young people can develop new skills and harness their power to become environmental champions. What immediate and long-term benefits can participants expect?
The immediate benefits they will see are certifications, new skills, and relevant experience on their resume. For instance, OSHA's Hazardous Waste and Emergency Response (HAZWOPER) certification takes 40 hours of training and can cost upwards of $650. In GRIT, we provide free training, allowing individuals to have formalized certifications that put them ahead in their job searches. We also offer compensation at $17/hour to ensure that the lack of a paycheck isn't a barrier to participation. In addition to green infrastructure skills and living-wage compensation, we also provide training in areas people need to succeed in their careers: resume writing, interviewing, public speaking, collaboration, problem-solving, and more.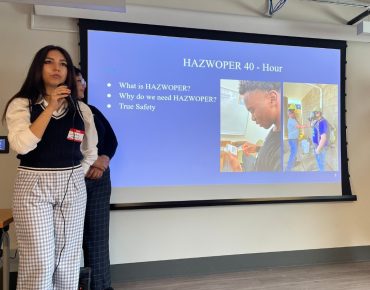 As someone who coordinates a successful youth development program, what advice can you share with others looking to develop a program for BIPOC youth? 
Every community has different needs and barriers that could inhibit their ability to join a meaningful development program, so get familiar with the demographics you're trying to engage with. Identify and partner with the community champions – organizations that have a foothold in the community, work with BIPOC members and understand their needs. It is best to avoid a one-size-fits-all approach for outreach and curriculum building – build your program with multiple communities so you can serve multiple communities. Lastly, recognize the obstacles preventing some communities from advancing in their careers – access, language barriers, time, money – to build meaningful relationships and see life-changing impacts on people and their communities.
As GRIT continues in its first year, what do you envision in the long term for the program?
We want to develop a program that can include a larger core group of BIPOC youth and ultimately see a more significant impact on the community. We only have space for six to eight participants now, but my goal is to have room for 15 to 20 individuals. I'd also like to continue building upon and developing new stakeholder relationships with employers in the field and industry professionals who can become our project trainers. Each person is looking for different things in their life; we want to provide as much of a career pathway as possible to meet individual needs, to create a program and an environment where individuals receive support for what they're looking for so they can get something truly meaningful out of the program.
Gabe Catenacci is a resident of Denver, enjoys connecting with nature and the outdoors, and is passionate about community-based work. He aims to continue advancing environmental justice by creating inclusive and meaningful pathways for young adults. Find out more about Groundwork Denver, GRIT, and their youth initiatives.