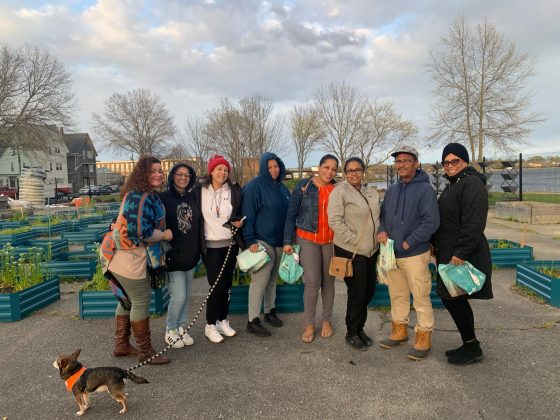 At the Riverside Park Urban Farm and Community Garden in New Bedford, Massachusetts, Groundwork Southcoast brings communities together to grow food, connect with their culture, share knowledge, and reclaim autonomy within their local food system.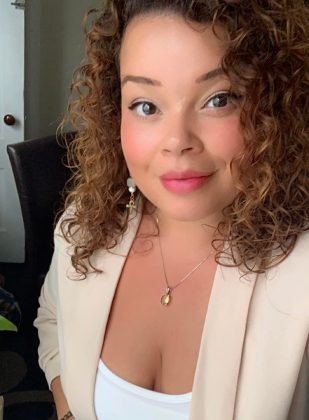 For generations, racial policies separated underrepresented communities – low-income residents, indigenous, children, elderly, and immigrants – from the land and the food system, creating food injustices that persist today. Through their Sow & Grow program, Groundwork Southcoast is working to rewrite the script by empowering communities to reclaim land, grow culturally relevant foods, and pass on traditional knowledge. Over 150 raised community garden beds have been adopted by residents from across many of the diverse communities that call New Bedford home: the Taíno people of the Caribbean, People from The Wampanoag Tribe, Cape Verdean communities, and the Mujeres Victoriosas (Victorious Women), a group of Central American Immigrant women gardeners!
As the Community Engagement Director, Jamie Berberena sees first-hand the power and potential of connecting communities through food and building climate resilience. Jamie met with us to discuss the Sow & Grow model, vision, and hope for the future of food justice and community building for Groundwork Southcoast.
You work in community building, outreach, and engagement. Where do community gardens fit in, and what about the space brings the community together? 
Food is a universal language, food brings people together and connects people to the land. Community building begins with a single person connecting to the space. They come to the gardens, bring a friend and another friend, and then start growing food together. One particular gardener started last year and would bring her grandchildren to work on her garden beds. This year, her daughter adopted a few beds- and now, it's three generations all gardening together. Identifying through food, growing food, and sharing it with your loved ones –  that's empowering.
As an advocate for bringing community voice to the decision-making table, what are some ways you ensure community voice is centered in these initiatives? 
Groundwork Southcoast prioritizes representation and empowerment, which helps bring historically underrepresented voices to the table to co-create and sustain our urban farm and community garden. The leaders already exist; we create space for them to do what they do and work with them to bring their vision to life. We prioritize equity when working with low-income residents and empower youth through strategically investing in their personal growth and development. 
The Sow & Grow program was created by your Green Team – a youth employment and leadership development program for high schooled-aged Environmental Justice Community residents who live where they work.  How have youth helped develop and strengthen the program?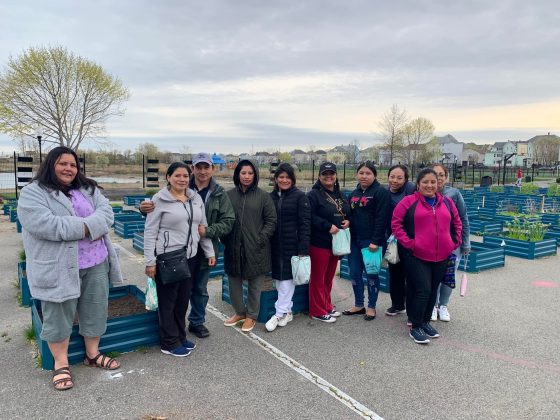 Many of Groundwork Southcoast's initiatives and programs these last five years emerged from the Green Team. Our team is diverse; we speak different languages, represent different cultures, and often engage with and build community through our Green Team. For example, the Green Team will participate in a community clean-up project or work at the gardens and then chat with the community members about their neighborhoods and the opportunities to connect with our work. Another example is one of our first community gardeners is the mother of a current Green Team leader, and active leader of the "Mujeres Victoriosas" group. She has recruited many of her fellow leaders to adopt garden beds and together have formed a community at the farm.
The ​​Riverside Park Resilience Zone – an area burdened by disproportionate climate and public health impacts – is a space for people to grow food, heal, connect, and teach others. How have the communities shaped the urban agriculture program? 
The communities have abundant resources, knowledge, and history that are sacred and honorable. We're looking to recruit community members who are natural leaders to lead initiatives and give tips and tricks to fellow gardeners. We plan to launch a team of community resilience leaders who will make decisions about the resilience district where Riverside Park is located. In the future, we hope to expand and provide a space for more community members to give tours of their gardens and share their knowledge.
What do you see for the future of Groundwork Southcoast's urban agriculture initiatives?  
We're going to continue to evolve and change depending on how the community drives the goals for the program. Our goal is to expand across the city and southeast region of the state. We want to increase the number of people taking on leadership roles in the community and within the organization. We've been discussing launching a community leadership group where we meet with community members and have them lead a lot of the decision-making. I anticipate having stronger connections, partnerships, and relationships with community members. No matter the direction, we're going to continue to pursue equity and justice one person at a time, one community at a time, and one relationship at a time. 
Learn more about Groundwork Southcoast's Riverside Resilience Zone and Urban Agriculture Programs.
Jamie Berberena is the Community Engagement Director with Groundwork Southcoast (GWSC). In this role she integrates her community health background, native history and healing practices, while co-creating with youth and her local community.  She is a lifelong New Bedford, Massachusetts resident, a community leader, and a passionate advocate for the health and well-being of diverse communities.