National Parks have long been treasured spaces for recreation and connecting with nature, but for many communities, they have not always been seen as inclusive or welcoming spaces. According to recent surveys, despite making up nearly 20% of the US population, Latinx and Hispanic communities make up less than 13% of all park visitors. Through creative programming and deep engagement with their peers, young leaders like Luis Aguilar, the Green Team Program Director at Groundwork Ohio River Valley, are working to change the narrative.
The leaders of this movement know firsthand how life-changing an introduction to nature can be. Now, they're paying it forward and working to make sure youth of all backgrounds are not only invited to experience the great outdoors but genuinely feel welcomed and represented in these spaces. Luis joined Groundwork's National Youth programs at Yellowstone National Park this past summer as a Support Supervisor. He helped coordinate programs, led teams, taught safety protocols, and, most importantly, brought representation and cultural connection to the space. In this special spotlight, we learn about Luis's trip and how his role there has inspired him to further his mission of creating a more inclusive and welcoming outdoors for Latinx and Hispanic youth in his community.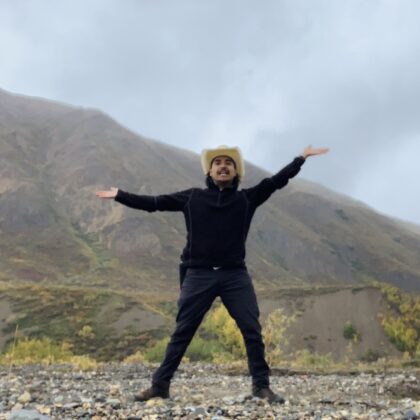 How did your experience at Yellowstone this year differ from previous experiences, and were there any particular interactions or moments that were especially memorable or unique?
As a support supervisor this year, I had a unique opportunity to enhance the experiences of many underrepresented youth, including those from Latinx and Hispanic communities. We danced together, and I introduced them to country music from my hometown in Texas. I made them feel welcomed and celebrated, especially in a space where they may not have felt comfortable or represented. I genuinely believe that my identity as a Latinx individual and my celebration of that identity helped create a welcoming and multicultural atmosphere. Celebrating my identity created an environment where others felt comfortable sharing their own diverse experiences, which was something I hadn't anticipated.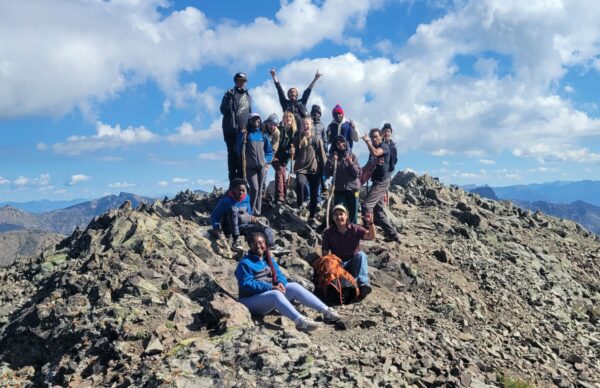 How did this unique experience impact your role and personal growth as a Green Team Program Director?
First, I never saw myself as someone who could advocate for more diversity outdoors. Being from Texas, I didn't have the opportunity to recognize my strength as an advocate and as a leader for this cause. As a growth moment for me, this trip helped me realize that I am somebody who can advocate for my community because I was able to create a comfortable, welcoming space for those who felt out of place. After spending the summer with the youth and realizing how important it is to create more inclusive and diverse spaces, I'm motivated to start a pilot program for Latinx and Hispanic communities in Cincinnati. I want to include STEM and STEAM (science, technology, engineering, arts, and mathematics) lessons and leadership training, and, importantly, make sure it's accessible in English and Spanish.
Moving forward, how can we foster a more inclusive and welcoming atmosphere for youth in National Parks?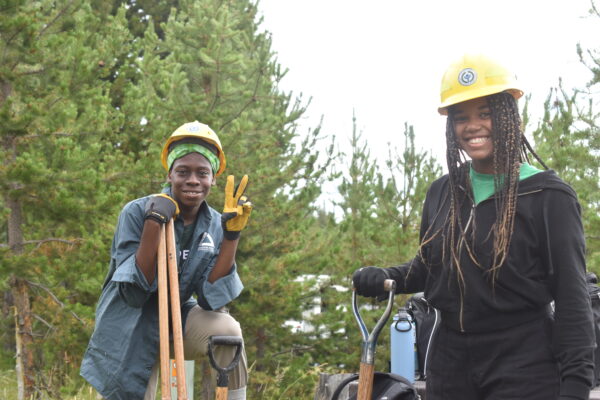 We must continue to build a movement of diverse leaders. Diverse leaders bring unique perspectives that ensure representation and inclusivity in decision-making processes, inspiring others to engage and feel a sense of belonging. Additionally, these youth trips from the National Youth Programs must keep happening with the goal of bringing more youth from diverse communities. It's not just about inviting them; it's also about ensuring they feel welcomed and represented in these spaces.
Lastly, we need to meet people where they are. There is a critical need to bring in accessible language to make sure everyone can participate in the programs in a way that's comfortable for them. Providing materials and programs in Spanish and other languages, for example, and offering diversity training for all program leaders ensures that they can effectively foster a welcoming environment of inclusion for all participants.
……
Luis highlights the importance of diverse leadership, continuous youth engagement, and a commitment to meet people where they are. While there's still much work to be done, the future looks bright, knowing there are leaders like Luis who celebrate cultural expression and commit to building a more inclusive world where people from all backgrounds can feel a sense of belonging, connection, and appreciation for the outdoors.