Whenever Myra Ortiz needs to clear her head, she knows just the place to go. She walks down her street to a 2.5-acre patch of woods and meadow at the confluence of two rivers, just off the highway leading into Lawrence, Massachusetts. "I think what I like best about Ferrous Park is that it's a safe space to be alone and to be quiet without expectations. You come here and you can walk your dog or sit down and write a reflection."
The Ferrous urban wild hasn't always been the place of respite that it is today, but in Myra's eyes, it was always a place that held potential. She keenly remembers the old days, when the former site of Ferrous Technologies Company and several businesses that preceded it was "a pile of dirt … a mound of imagination."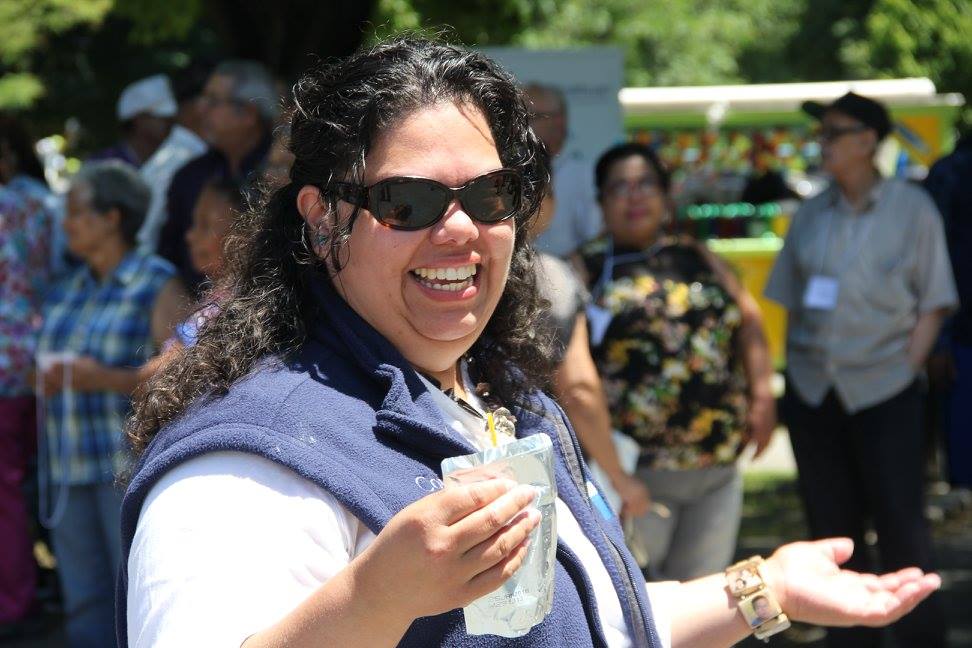 "Now, when you arrive," Myra says, "there's greenery, there are natural pathways." For a view of the city, "you can take almost a labyrinth of a walk to the top and be by yourself on some hedge stones that are up there." Myra appreciates how important this green space is in the hustle and bustle of a thriving city like Lawrence: "The Ferrous site meets the need of a community that needs an access to serenity."
The transformation of the Ferrous site, driven from vision to reality by Groundwork Lawrence with community stakeholders over nearly twenty years, was itself a labyrinthine process, one that Myra has long championed. Originally envisioned as Groundwork Lawrence's first project along a planned greenway corridor through Lawrence, the revitalized Ferrous site now serves as the capstone project of the now-completed Spicket River Greenway, an "emerald bracelet" of green spaces and walking paths connecting 10 parks and open space through multiple Lawrence neighborhoods.
"A labor of love … an intentional act by good leadership" is how she once described the Ferrous Park project to former Governor Deval Patrick, whose administration granted Groundwork Lawrence the funds needed to complete the final Ferrous Park purchase, design, and construction.
Myra first connected with Groundwork Lawrence after searching for safe after-school options for her teenage daughter Latoya. "I had always seen Groundwork around the community doing things, sharing their desire to reinvent our brownfield spaces into green spaces," Myra remembers. Latoya ended up joining one of the first cohorts of the Groundwork Lawrence Green Team, and along with her daughter, Myra "became quickly knitted together … in the Groundwork family."
"For me as a parent, it's important to have a space to come and meditate. And I brought those traditions to my children."
As an old African proverb states, "It takes a village to raise a child." The spirit of this adage is reflected in "green space action" projects like Ferrous Park, which transform vacant and contaminated land to ensure more equitable access to quality green spaces for community residents. At Groundwork, it takes a village to build a park. With Groundwork Lawrence shepherding the process, it took over two decades of advocacy, fundraising, visioning, planning, and shared leadership among many people in Lawrence to bring Ferrous Park to fruition. Myra's memories of the many community meetings she attended seem to blur together, but she remembers very clearly the ecosystem of nonprofit community organizers, municipal planning staff, elected officials, and scores and scores of residents—"young people, old people, all different kinds of citizenry alike [who] gave their input into what they would like to see" on the former Ferrous site.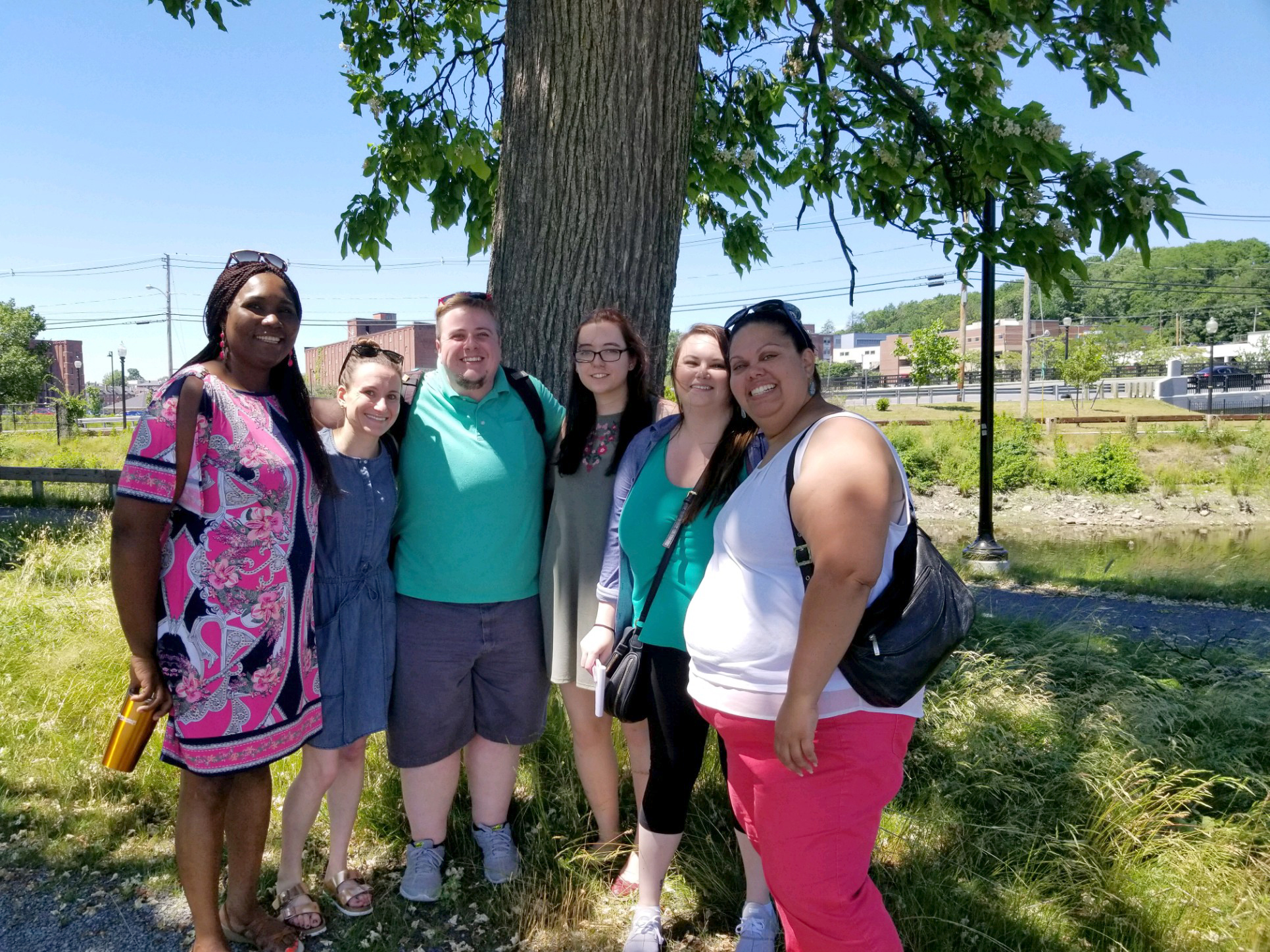 Few people can embody the "village" of identities needed to see the multi-year Ferrous Park project through the way Myra does. In the 18 years since she moved to Lawrence to raise her family, Myra has championed the Ferrous Park project as an active resident homeowner, a volunteer coach at the local YMCA, a guest lecturer at a local liberal arts college, a School Committee member, a City Councilor, and a mother.
When Myra reflects on all that it took to make Ferrous Park happen, she recognizes that the collaborative experience across Lawrence's public, private, and nonprofit sectors offers many teachable moments. Invited to give a guest lecture to political science students at a local college, Myra brought them to Ferrous Park to share stories that would help them "understand the inner workings of community engagement, and politics, and how … having great partnerships and workable relationships can benefit a city."
Indeed, in Groundwork "green space action" projects across the country, we've witnessed that collaboration among stakeholders and across community sectors has been critically important to moving multi-year, place-based transformation projects from vision to reality. But the teachable moments and benefits of this transformative green space action are extremely personal for Myra, too.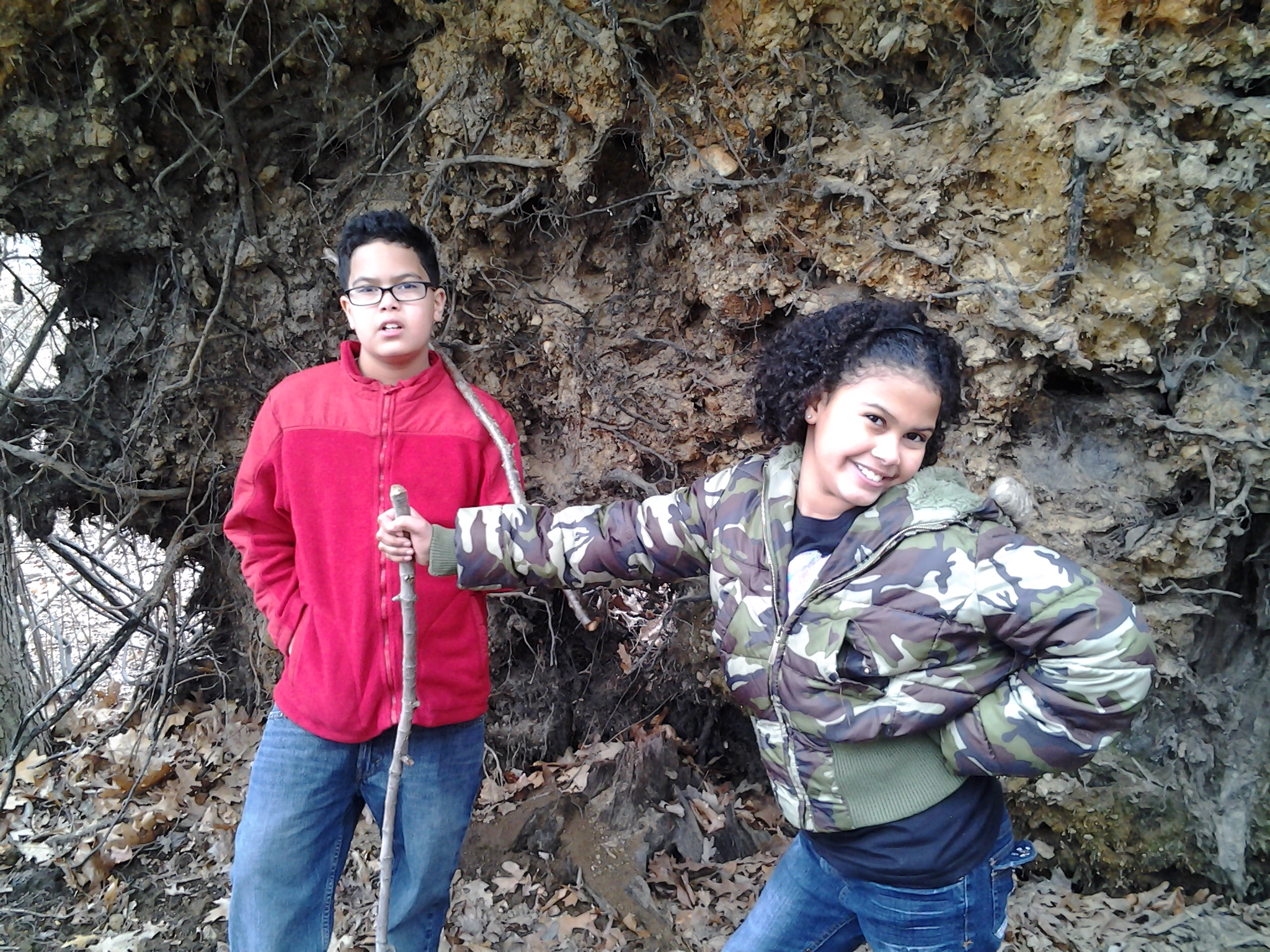 "For me as a parent, it's important to have a space to come and meditate. And I brought those traditions to my children," she says. Citing family visits to the park as "a healthy way of dealing with … the anxieties of life," Myra appreciates the importance of showing her children "another way of coping that's not substance-related." Enjoying Ferrous Park with her family was and continues to be a way Myra connects with her children, teaching them through hands-on experience that parks can offer many opportunities to practice healthy habits.
Ferrous Park even brought about a change of heart and perspective for Myra herself. "Any time there's a park, I want a soccer field," she says. "Like, it doesn't matter if it makes sense or not." But this self-proclaimed soccer mom came to see there's more than one way to design and enjoy a park. Being part of Ferrous Park's collaborative visioning and design process with fellow neighbors encouraged Myra to "reimagine the traditional into what a green space can really be. I'm glad to say that I have been transformed in my mindset of what a park is, and what a space is, what a family space is. And Ferrous site is really a family space. Without a soccer field."