New Robert Wood Johnson Foundation-funded evaluation to explore how Groundwork USA's innovative green space improvement model can move the needle on community health.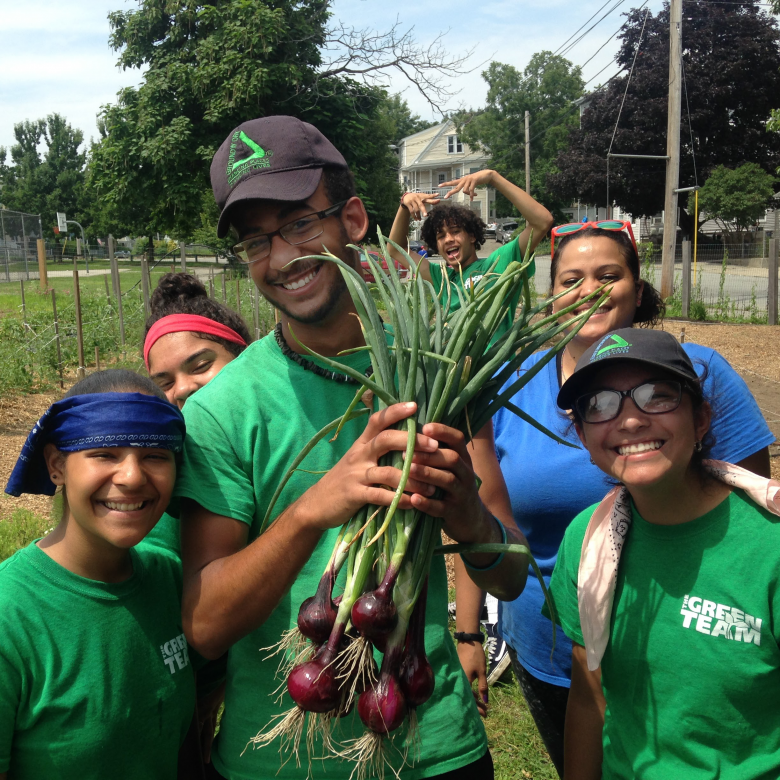 In the United States, the number that best predicts how healthy you are and how long you will live isn't your weight, your percentage of body fat, or your cholesterol levels—it's your address. When it comes to health, place matters. Since 2003, Groundwork USA and its network of Groundwork Trusts across the country have worked with local communities to transform blighted and under-served places into high quality green spaces where people of all ages can play, work, bike, grow food, create art, socialize, and experience nature.
But just how does creating parks, playgrounds, urban farms, and green trails for walking and biking improve the health and wellbeing of communities that once lacked these kinds of green space improvements? And what's the added impact when local residents themselves are the ones envisioning and implementing these kinds of place-based transformations in low-income and historically marginalized communities?
Groundwork USA gathered last month to address these questions and launch the first-ever comprehensive evaluation of its innovative green space improvement model. For years, Groundwork Trusts have been transforming former dumping grounds into parks, playgrounds, and walking trails, and documenting their impact on communities in terms of numbers of trees planted, acres of brownfields reclaimed, and other quantitative measures. Now, thanks to a grant of $346,900 from the Robert Wood Johnson Foundation (RWJF), Groundwork is poised to more fully assess how its transformative programs and projects affect the health of Groundwork communities.
"This grant will enable us to build an evaluation tool that we can utilize to better understand how these types of improvements translate into real changes in people's lives," notes Groundwork USA Executive Director Stephen Burrington. "We've seen young people take up new forms of outdoor recreation, become stewards of nature, and display newfound confidence in their prospects and ability to effect positive change in their neighborhoods and the world around them. How does it happen? What makes a Groundwork community a Groundwork community? This evaluation will help us start to get at what's in Groundwork's 'special sauce.'"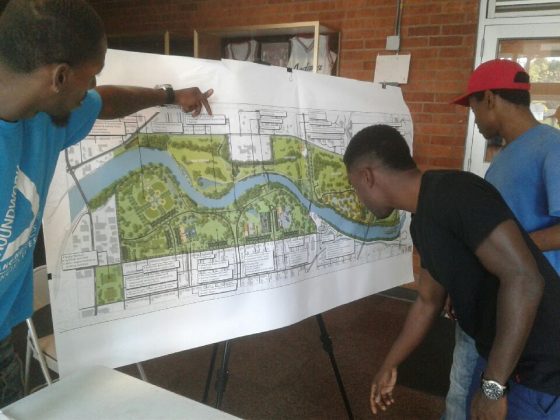 The first order of business will be to articulate Groundwork's theory of change—essentially, a roadmap to how and why change occurs in Groundwork communities—and develop methods and measures to assess that theory on an ongoing basis. Groundwork USA will then gather initial data on programs and project impacts from three to five local Groundwork Trusts, with the goal of creating and testing an evaluation tool that will allow for deeper assessment of the Groundwork model in the future.
The project will also document people's on-the-ground experience by gathering the stories and voices of people living and working in Groundwork communities in order to further inform the field on Groundwork's impact.
"At RWJF, we know that parks and accessible, high-quality green spaces are not only places to play and exercise but also create opportunities for social interaction and civic engagement, all of which are linked to better physical and mental health," said Sharon Roerty, AICP, Senior Program Officer, RWJF. "Our aim is to work with Groundwork USA and others to close the gaps in 'park-poor neighborhoods,' increase mixed-use infrastructure projects that include parks and green spaces, and share what we learn."
Harder+Company Community Research, a national evaluation firm based in California, will lead the evaluation team. An advisory board made up of seasoned researchers in the healthy communities field will guide the project and provide key input along the way.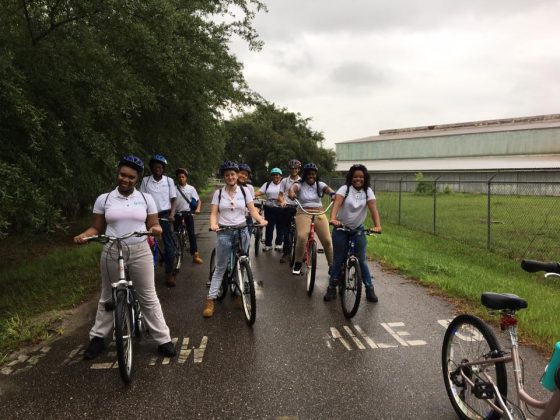 "The thing that's really wonderful about evaluating this work is that those green spaces, those neighborhood spaces, are being transformed by local groups that work with the community to build a vision for what that space should look like and bring everyone around the table to make that happen," says Vedette Gavin, CLF Ventures Director of Research and Groundwork healthy communities advisory board member.
In addition to Gavin, project advisory board members include:
Peter James, Harvard School of Medicine,
Viniece Jennings, US Forest Service,
Mariana Arcaya, Massachusetts Institute of Technology, and
Joseph Schilling, Urban Institute.
"We're looking at an entire national network of groups taking local community voices and power and transforming green spaces. And because of that, the work is really unique. It's a for us/by us green space model. What impact does that have on the health of the people involved? On the people who witness the work of their fellow citizens doing this? To be able to have all that built into the evaluation is really, really powerful."
ABOUT THE ROBERT WOOD JOHNSON FOUNDATION
For more than 40 years the Robert Wood Johnson Foundation has worked to improve health and health care. We are working with others to build a national Culture of Health enabling everyone in America to live longer, healthier lives. For more information, visit www.rwjf.org. Follow the Foundation on Twitter at www.rwjf.org/twitter or on Facebook at www.rwjf.org/facebook.
ABOUT GROUNDWORK USA
Groundwork USA's mission is "to bring about the sustained regeneration, improvement, and management of the physical environment by developing community-based partnerships that empower people, businesses, and organizations to promote environmental, economic, and social wellbeing." Since 2003, the Groundwork network of 20 local Trusts has led collaborative visioning, design, construction, activation, and stewardship of parks, playgrounds, greenways, bike paths, community gardens, urban farms, stormwater green infrastructure, and restored waterways in cities across the US. The Groundwork model involves deep collaboration with community members, particularly with youth in its Green Team programs. For more information visit www.groundworkusa.org. Follow the organization on Twitter (https://twitter.com/GroundworkUSA) or on Facebook (https://www.facebook.com/GroundworkUSA).