Technical Assistance Team
MEET THE TECHNICAL ASSISTANCE TEAM
Our technical assistance team has a wealth of expertise in inclusive development, environmental justices, and land reuse strategies. Through our technical assistance program, we offer completely FREE customized strategy, tools, and peer support for those in brownfield-affected communities seeking a more inclusive planning and redevelopment agenda. We'd love to work with you!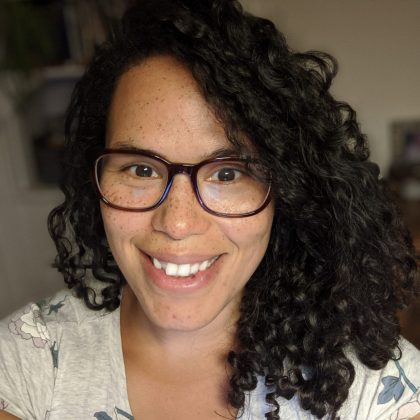 Cate Mingoya
cate@groundworkusa.org
Cate Mingoya is Groundwork USA's Director of Capacity Building. In this role, Cate oversees the Brownfields Technical Assistance program and leads many of the direct technical assistance engagements. Her primary focus areas are: intergenerational community engagement; climate mitigation; uplifting and understanding how land use history impacts the modern built environment; area wide planning (using multiple brownfield sites to build a strategy for community improvement); using maps to discuss equitable development; integrating arts and culture into temporary site reuse; developing theories of change, logic models, and work plans; and evaluating community engagement plans for cultural competence and clarity. She has personal interests in zoning and land use policy; temporary site reuse; tiny houses; and urban gardening.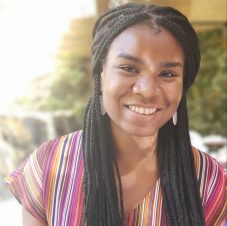 Jalisa Gilmore
jalisa@groundworkusa.org
Jalisa Gilmore is a Manager of Equity and Resilience Programs at Groundwork USA. As part of the Brownfields Technical Assistance program, she co-leads many of the workshops and supports direct technical assistance engagements. Her primary focus areas are: public health, climate mitigation, community-based participatory research, and environmental justice. Her skills include: strategies for developing equitable and resilient community-led solutions, using spatial data and maps for decision-making, and group facilitation to support project development and collaboration. Jalisa is also interested in using green spaces as a way to improve environmental health of communities and exploring the role of structural racism in producing health inequalities. Jalisa holds a B.S. in Environmental Sciences from SUNY Albany and an MPH in Environmental Health Sciences from Columbia University, specializing in the human health impacts of climate change.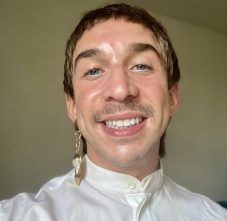 John Valinch
john@groundworkusa.org
John Valinch is a Manager of Equity and Resilience Programs at Groundwork USA. Through Groundwork USA's Brownfield Technical Assistance program, John brings his skill & passion in the areas of stakeholder alignment and community organizing; facilitation; mobilizing community visions into successful outcomes; equity-centered environmental justice strategy development; and designing and advancing people-centered policy and political strategies.
John received a Bachelor of Arts in Political Science and Public Policy from the University of Massachusetts – Boston and a dual Master of Public Policy and Master of Business Administration from the Heller School for Social Policy and Management at Brandeis University.