The Groundwork Network operates in 20 communities across the US, and we regularly invite new, locally organized Groundwork Trusts to join our Network. We're currently soliciting Letters of Interest (LOIs) from communities interested in exploring the Groundwork model. But what does it take to become a new Groundwork Trust?
Back in 2017, Groundwork USA selected Mobile, Alabama, as a new community for the Groundwork program. After submitting an LOI and then being invited to submit a formal proposal, Mobile community members formed a steering committee, which is now working with Groundwork USA to complete a feasibility study, a six-month process to assess how a local Groundwork Trust would be established and sustained over time.
Groundwork USA recently spoke with Larissa Graham, chair of the Groundwork Mobile Steering Committee, to learn more about what it's like on the road to becoming a Groundwork Trust.
Groundwork USA: How did you learn of Groundwork?
Larissa: One of the people helping us start up the program, Don Blancher, is really involved with the Groundwork Trust in New Orleans. He had wanted to start a Trust in Mobile for a while. When the call for Letters of Interest came out, he knew I was interested in working with youth and doing something for Mobile County so he reached out to me.
When we started exploring the idea with the city, Ray Richardson, who focuses on brownfields in Mobile, said she had always wanted to have a Groundwork program here. Mobile Urban Growers and Mobile United – two local community groups – have been really supportive too.
Groundwork USA: What interested Mobile community members in the Groundwork model?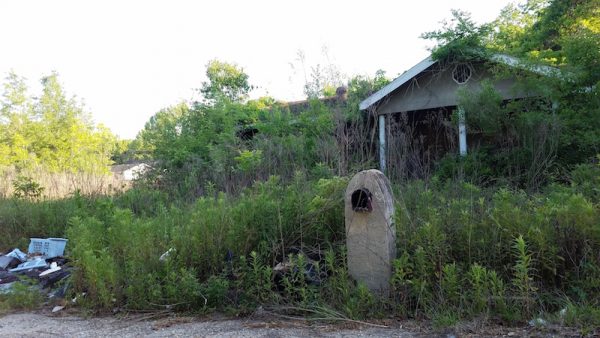 Larissa Graham: Like many places, we have a lot of blight in Mobile County. So initially, we were exploring ways that a Groundwork Trust could work on that problem. The City of Mobile was really interested in this idea because they get a lot of calls from community members that want to do something with brownfields or vacant properties, but the city really doesn't have the capacity to handle those requests.
It started with blight, but we're also looking for things we can achieve in the near term. Our community members talk a lot about food deserts and community gardens. There's also interest in mentoring programs as well as with restoring historic buildings and cemeteries. And we're exploring a potential role for Groundwork Mobile in the Greenway Initiative, a plan to build 13 miles of trails connecting all the parks in Mobile.
What do you see as the role of Groundwork Mobile?
There are a ton of nonprofits in Mobile that work with our communities, but many have a specific focus, like environment or youth. And I think one thing that is missing is bringing a voice to the community. Through this process, I've found that there are the "typical" players you see at every meeting. A lot of groups try to reach out to the community but I think often many people are left out of important conversations.
We had a community meeting after the new year to discuss ideas for Groundwork Mobile, and 40 people showed up. And half of them, I don't really know where they came from! Word just started spreading. So I think there is a real need to connect the community to some of the movement that's happening in Mobile. People want to have a voice in the change that is occurring, and I don't think they always know how to make their voice heard. That's one of the reasons why I think there is a lot of momentum and our communities are very engaged in this process.
What's the process been like, from developing the LOI to submitting a full proposal to the feasibility study?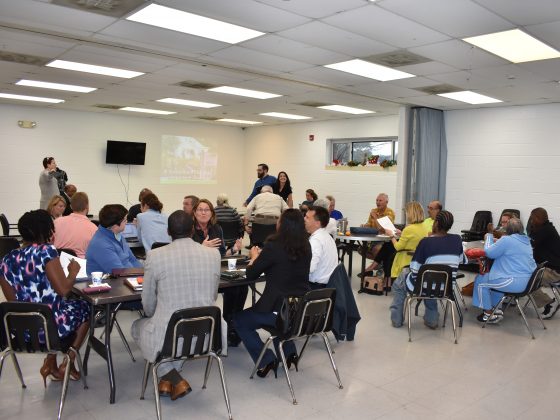 I think the most challenging part was putting together the Letter of Interest. It's short, only five pages, but we had a lot of meetings and met with a lot of partners to pull it together. We needed to see who was doing what, what the needs were. We needed to get everybody on board.
After our LOI was accepted and we were invited to submit a full proposal, Groundwork USA staff came to Mobile County for an initial site visit. The Groundwork USA folks provided some great ideas, one of which was reaching out to more community-based groups. So between the site visit and submitting the full proposal, our whole team reached out to community groups and asked them "What do you want to see in your community?"
With all that we've done over the last year, we have a really good grasp on who's doing what, who wants to be involved, and some of the sensitivities. Groundwork Mobile is county-wide and includes two cities, Mobile and Prichard. There are some differing views in some of the communities we're working with, but I think you'll find that anywhere. We've been working hard to make sure we have all groups at the table and that they have an equal voice, to make sure we're getting all ideas.
Over the past year, we've gotten a good handle on who wants to be involved and who needs to be involved and that's made the feasibility study a lot easier.
What excites you most about starting a new Groundwork Trust?
What I'm most excited about is that everybody else is so excited! It sounds silly, but there's a lot of interest and a lot of good ideas. We don't know exactly what particular projects we'll be working on—that's what we're identifying in our feasibility study—but I know there is definitely a need. A lot of different groups are working on so many different topics, and I see Groundwork Mobile as an umbrella to pull people together and coordinate efforts. That's what I'm most excited about.
How has the feasibility study process help to shape your vision of a Groundwork Mobile?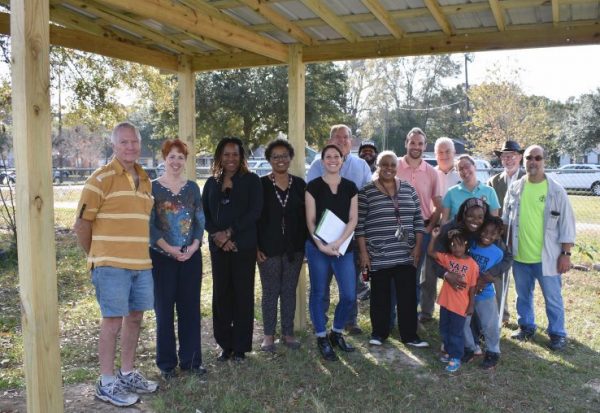 When we entered the feasibility study stage, we created our steering committee. It has 21 people, which is a big steering committee, but it includes key community members and experts from the different focus areas. We have representatives from the Mobile County Public School system, a local environmental group, the housing board, health department, and both cities and the county—just to name a few. Communities are also represented. A youth center officer, pastor, and barber all serve on the steering committee. We also have community development corporations and Mobile Urban Growers, which oversees community gardens. It's a good mix of representation.
We started from the ground up by reaching out to a lot of different people, seeing where the needs were. Mobile put in a lot of work on the front end to make sure there was interest.
One thing I've learned: it's really important to have city involvement right off the bat, make sure you're talking to the right people. We also learned how important it is to build trust with all the partners. You need a funding match from local government to start a Groundwork Trust—we have a match from both the city and the county—so it's important to keep them engaged. Sometime community and city needs and wants will differ, so you have to walk a fine line between the two.
What have you learned about your community from this process?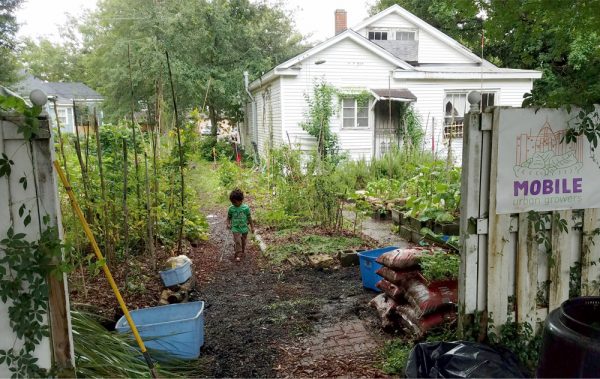 I learned that there's a lot more going on that I thought. A lot of groups on our steering committee are doing great work, but many of them hadn't met each other before coming to our meetings. There seemed to be a disconnect between the folks who do community work during the day and the people who have other jobs and do this work on their own time, as volunteers. We've created a space where they can come together.
We also learned that many community members want the same thing. I knew that blight was a problem but didn't realize how many community members identified it as a problem as well. Everyone kept saying the same thing: blight, abandoned lots and buildings, youth, gardens. Those themes kept coming up, no matter which group we talked to.
Do you have any advice to a community considering forming a Groundwork Trust?
Yes. It's critical to have a small group that represents the community and can push the process along. We have that group, and they are amazing. They call people, they reach out to people, they have meetings, they do a lot of the leg work. Without that core group, we wouldn't have been able to do all the things that we've done.
It's also important to be open-minded because you may have to be willing to let go of your vision in order to make your Groundwork Trust sustainable. If you hold too tight to your idea, you might get it up and running, but that one idea may not be enough to keep things going. Things will morph and communities change all the time. It's important to have the flexibility to see what the community needs now or will need soon. So be flexible. Put your thoughts and your ideas toward the back and be more open to what the community really wants to see.
Also, be ready to work hard. But, for us, that's been easy. We hear a lot of inspiring stories and meet a lot of enthusiastic people. I won't lie; it's a long process. But going through this process has allowed us to gain the trust of our communities. Groundwork USA has provided the support so if we're doing this thing, we're doing it right. We're making sure the need is there and that our Groundwork Trust will have a unique niche that will be working with other groups, not competing against them. It's important to show our partners that [the Groundwork Trust development] process is set up this way for a reason, we're doing all this hard work because we want it to be successful. That's really important.