What's the best way to connect urban communities with nearby national parks and historic sites and national recreation areas that they may not know about or may think "aren't our thing"? From April 14-19, 11 Groundwork youth leaders and program staff gathered at Grand Teton National Park to answer that question for themselves and for their communities back home.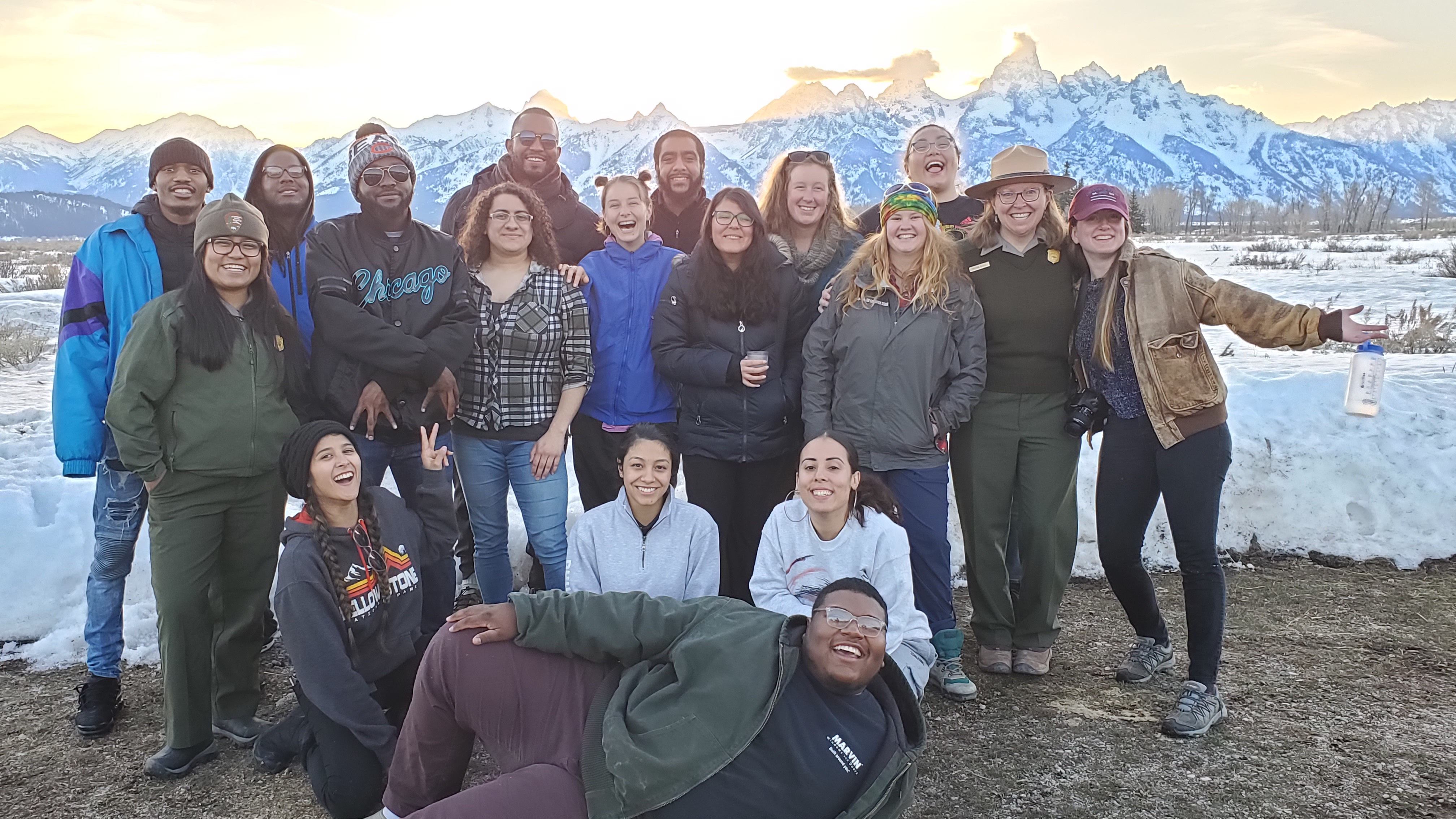 They were there to train as Urban Ambassadors for Mountains to Main Street, an exciting collaboration between Groundwork USA and Teton Science Schools, made possible by funding from the Grand Teton National Park Foundation and Grand Teton Association. Mountains to Main Street meets Americans where roughly 80 percent of us live—in cities—and helps build awareness of and access to national park opportunities in urban communities.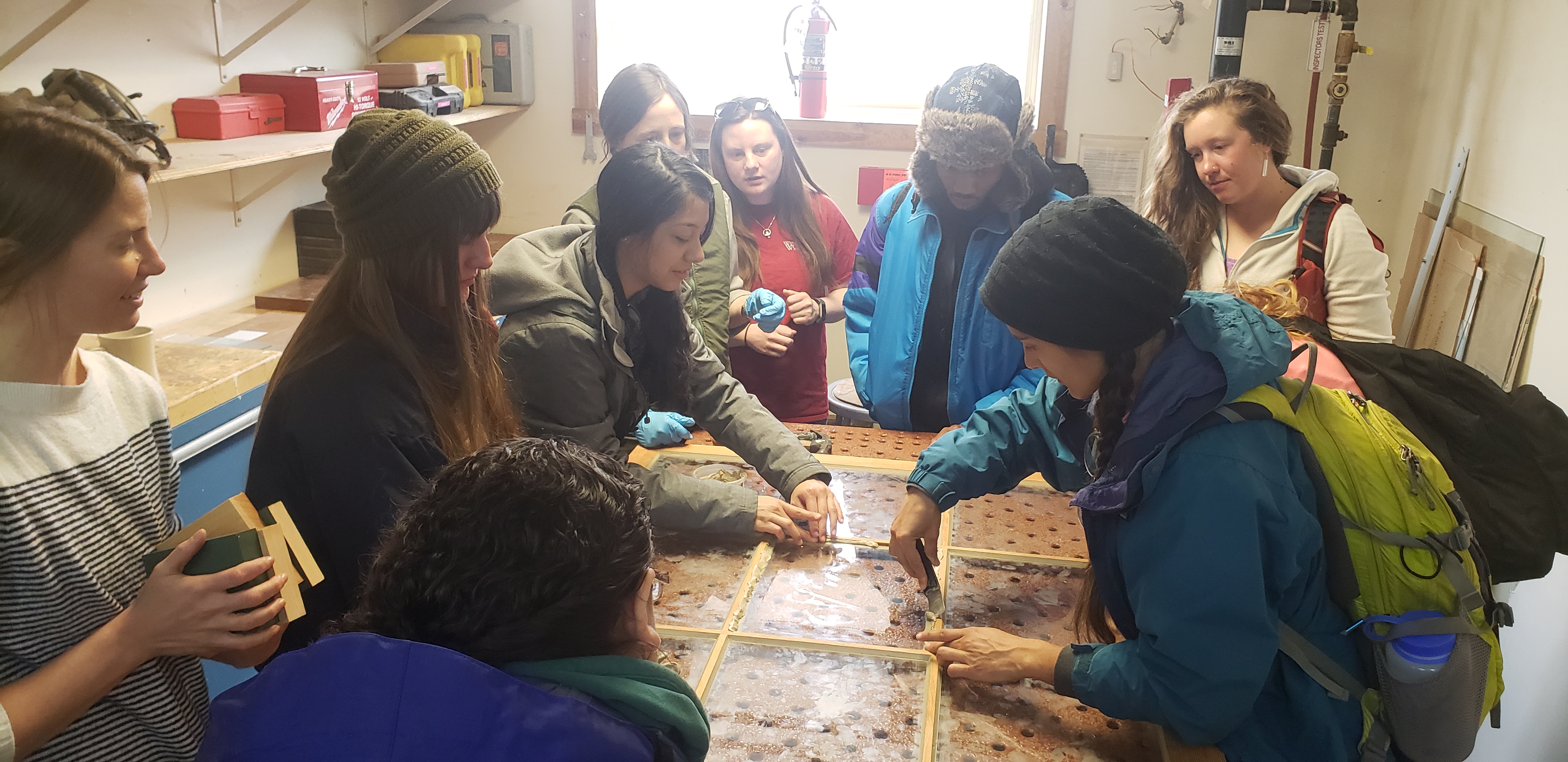 Now in its fourth year, the Mountains to Main Street program draws on the youth- and community-engagement skills of staff from Groundwork Trusts and allied nonprofit organizations to help bridge the gap between urban communities and the national parks, whose visitors still don't typically reflect the racial and economic diversity of this country.
Over the course of a week filled with workshops on everything from program planning and public speaking to wilderness search and rescue techniques, as well as snowshoe hikes and visits to Grand Teton NP sites and programs, the 18-to-30-year-old Mountains to Main Street participants learned from each other, from National Park Service staff (including NPS Community Engagement Coordinator Roger Osorio, a former Green Team youth and then staff member with Groundwork Hudson Valley), from local city park and school district staff, from Groundwork USA National Youth Programs Director Curt Collier and Youth Programs Director Joseph Leyba, and from esteemed guests like former NPS Director Bob Stanton. The participants' goal was to identify the unmet needs and interests of a segment of their home community, then design engagement projects that meet those needs by drawing on nearby NPS natural, cultural, and historic assets.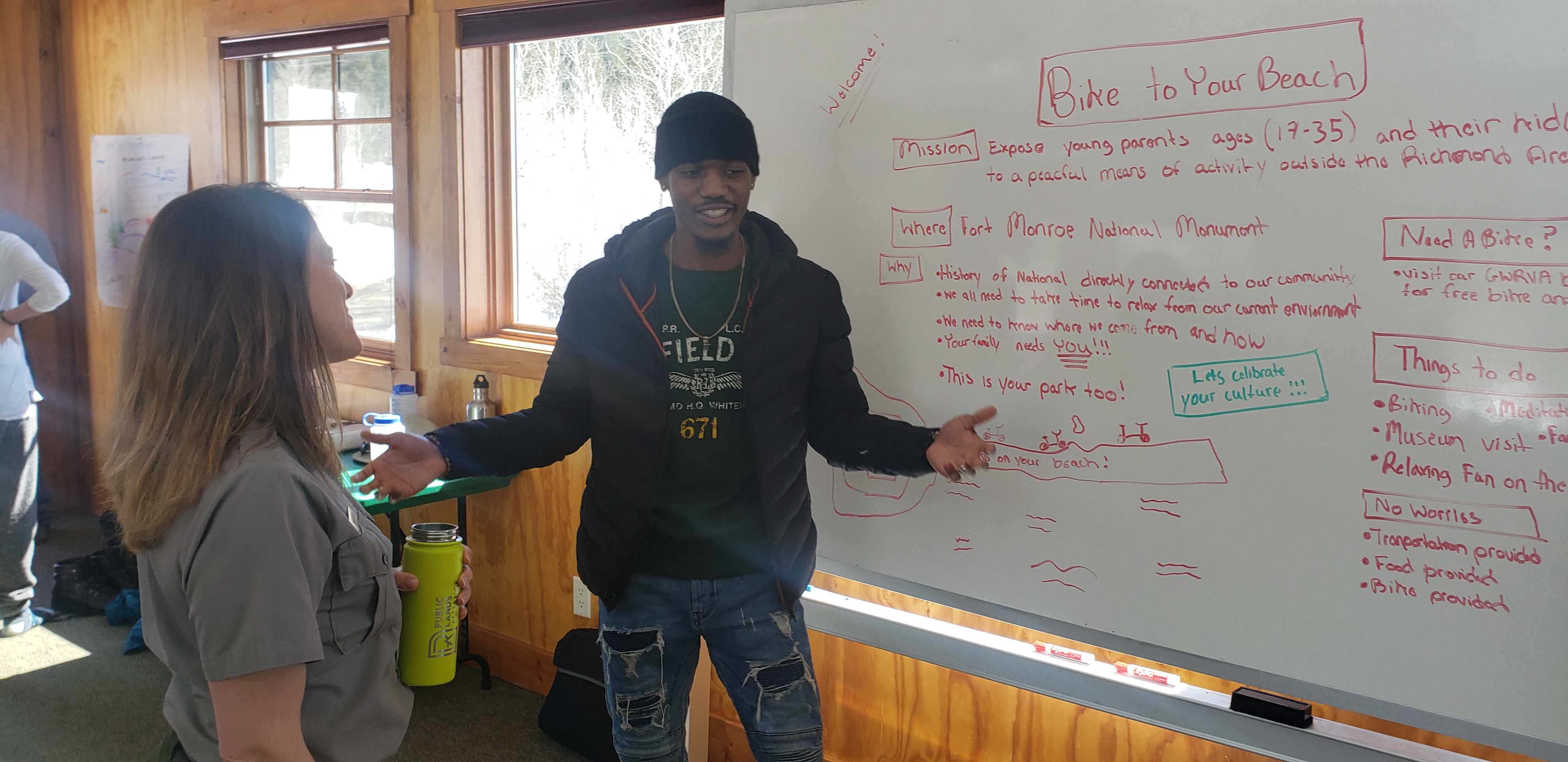 "The ongoing relationships Groundwork cultivates with the youth is essential!" says Megan Kohli, Program Manager for Youth, Outreach, and Volunteers at Grand Teton NP. "We couldn't make these Mountains to Main Street experiences so meaningful without the [Groundwork] Trusts' long-term commitment to the neighborhoods. The ambassadors know the community and the youth and what they need. That deep understanding would take years for a park ranger. The relationship makes Mountains to Main Street about participants, not parks."
The week-long training culminates in a series of presentations, where the newly minted Urban Ambassadors pitch their Mountains to Main Street project ideas to NPS staff and fellow participants, gathering valuable feedback to refine their vision. Over the coming months, participants will further flesh out their projects with local NPS staff, then implement them over the summer.
The projects they're designing are as unique and varied as their own communities:
Orlando Mosley, Groundwork Denver Green Team supervisor, grew up playing outdoor sports, but never went camping or hiking. In recent years, encouraged by seeing "people who look like me feeling super comfortable camping and hiking," Orlando "found I have a real love for outdoorsy stuff." He plans to take a group of African American high school youth from his church hiking in Rocky Mountain National Park to create an encouraging space for them to explore new outdoor activities they too can love and learn about possible career opportunities with the National Park Service. It will be the first trip to Rocky Mountain NP for the youth—and for Orlando as well.
Madison Morgan, Green Team Leader with Groundwork Jacksonville, will bring a group of 13-to-15-year-old girls of color from her neighborhood to Fort Matanzas and Castillo de San Marcos National Monuments in St. Augustine, Florida, to explore some of the Native American and African American history surrounding these sites and introduce the youth to many first-time outdoor adventure activities. The theme of the program will be women's empowerment. Through three days of hiking, camping, and fishing, Madison hopes to show these girls how much they're capable of doing on their own outdoors and, by extension, in their lives.
Zack Reed, Groundcorp Supervisor for Groundwork Indy, plans to take high-school age Green Team youth to the Dayton Aviation Heritage National Historical Park in Dayton, Ohio, to explore themes of invention, self-invention, and perseverance by learning about the work of the Wright Brothers and the writings of poet, novelist, and playwright Paul Laurence Dunbar, whose home is preserved there as an historical site.
You can follow the progress of all the Mountains to Main Street ambassadors on social media at #Mountains2MainStreet.