After a comprehensive search to find a leader who will strengthen Groundwork Jacksonville's community relationships and propel the organization into the future, the organization has tapped longtime urban revitalization advocate Kay Ehas as its clear choice.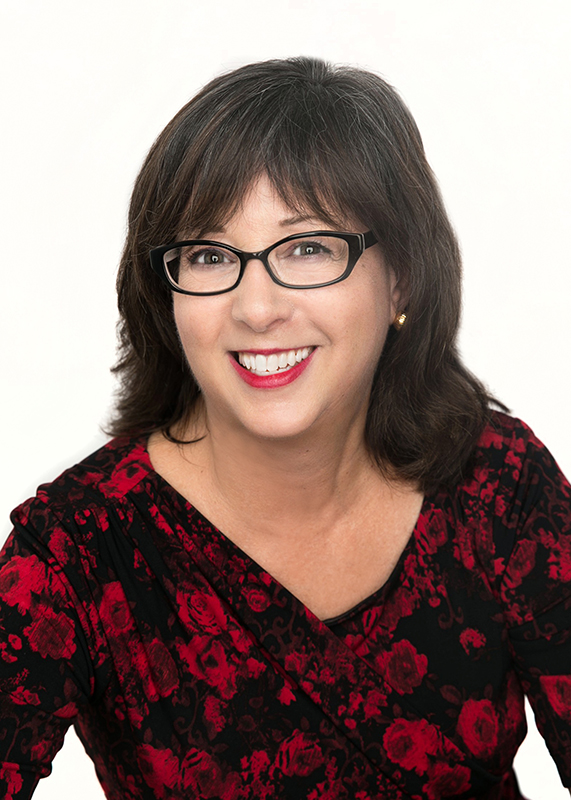 Having devoted more than 12 years to polishing two of Jacksonville's urban neighborhood gems as a board member and past board chair of Riverside Avondale Preservation (RAP), Kay Ehas will now focus her attention on implementing the city's Emerald Necklace as Groundwork Jacksonville's new CEO.
"Kay is a results-oriented leader with the proven ability to build consensus, grow organizational capacity and accomplish bold goals," said James Richardson, Groundwork Jacksonville Board Chair. "Her executive experience, extensive relationships across all sectors of the city, and passion for urban core neighborhoods makes her the ideal person to drive our mission forward."
"Remediating and activating the Emerald Necklace will require a community-wide effort and Groundwork Jacksonville is well positioned and ready to be the champion. I am thrilled and honored to have the opportunity to do what I am passionate about—urban core revitalization," said Kay Ehas.
Prior to joining Groundwork Jacksonville, Ehas held leadership roles in corporate human resources and within city government. Most recently she was chief administrative officer for the Duval County Property Appraiser, responsible for leading all of the office's administrative functions including human resources, finance, community relations, information systems, and managing tax rolls. Serving in that capacity since 2003, under both Jerry Holland and his predecessor Jim Overton, Ehas spearheaded numerous process improvements, cost reductions and strategic initiatives which earned her a reputation for efficiency and progress. Overton stated, "Kay is a visionary. She is passionate about our built environment. I predict Groundwork Jacksonville will become essential to re-establishing Jacksonville as one of America's great livable cities."
Ehas came to Jacksonville as a Volunteer in Service to America (Vista), helping low income residents through community empowerment and job placement opportunities. Since then, she has devoted much of her time and talents to improving Jacksonville's historic urban neighborhoods, serving on the RAP board of directors from 2004 until 2015. According to Ehas, "The urban core neighborhoods that abut the Emerald Necklace deserve clean lands and waterways, with great parks and trail connections. Groundwork Jacksonville will work with residents to improve quality of life and spur neighborhood redevelopment. I believe deeply that community empowerment is the key to vibrant successful neighborhoods."
During her tenure as board chair, Ehas led the organization through the development of its first-ever strategic plan. Under her leadership RAP designed and implemented the Riverside Arts Market; planted more than 1000 trees along neighborhood streets; worked with the Public Works Department to improve pedestrian-friendly design standards for the Five Points commercial district and secured funding for the project; and, worked with the Florida Department of Transportation (FDOT) to change its highway design to reduce the impact to the neighborhood, while securing a $12 million shared-use path connecting Riverside and San Marco. "Kay is a dedicated community leader and her track record for getting things done as chair of RAP speaks for itself," said Robin Lumb, former at-large City Council member who served with Ehas on the RAP board.
"For years, Kay has dedicated herself to increasing the vibrancy and walkability of our urban core neighborhoods and their public spaces and streetscapes. She has an innate ability to work with a variety of constituents and city leaders to build consensus and move ideas to fruition," said Carmen Godwin, former executive director of RAP. "I am excited to see what she will accomplish for our City at Groundwork Jacksonville."
Alyssa Bourgoyne has served as interim executive director since Dr. Dawn Emerick relocated to Oregon last year to head up the Clackamus County Health Department. According to Richardson, Bourgoyne, will resume her duties as the organization's program manager, leading the Green Team Youth Corps as well as other community outreach and enrichment programs. "Groundwork Jacksonville's board conducted a purposeful search for a CEO and we are so appreciative of Alyssa's leadership and commitment to the organization during this extensive process. Our board and our city owe her our sincerest gratitude," added Richardson.
Oliver Barakat, senior vice president of CBRE, Inc. and former board chair of the Downtown Investment Authority (DIA) has high praise for Ehas. "Kay played an integral role in our successful establishment of the Downtown National Historic Register District. I was exceedingly impressed with her determination, vision and ability to bring various groups together for a common goal. Groundwork Jacksonville and our urban core neighborhoods will benefit from her leadership."
About Groundwork Jacksonville
 Groundwork Jacksonville is the city's primary nonprofit organization specifically created to clean and redevelop the Emerald Necklace and convert contaminated land into parks, playgrounds, trails, and other public greenspace. Inspired by the Mayor's administration in 2013, Groundwork Jacksonville, Inc. is a partnership between the City of Jacksonville, the US National Park Service, the US Environmental Protection Agency and Groundwork USA. Groundwork Jacksonville is one of 20 Trusts across the country, the only Trust in Florida, and the first in the southeast, United States.
Groundwork Jacksonville's vision to recreate the Emerald Necklace was once championed by famed architect Henry Klutho in the early 20th Century. The Emerald Necklace gems are Hogans Creek in Springfield, McCoys Creek in north Riverside, the S-Line Rail Trail and the St. Johns River Northbank Riverwalk. Once complete, the Emerald Necklace will be a 14-mile series of greenspace and waterways that encircles the urban core and links downtown to the outlying neighborhoods of North Riverside, Brooklyn, New Town, Durkeeville, New Springfield, Brentwood, Northshore, Eastside, and Springfield.