Groundwork Denver is pleased to welcome Cindy Chang as its new executive director!
Throughout her career, Cindy has led financial and program management efforts. She is an agile leader with a proven ability to navigate complex systems of private, public, and nonprofit partnerships and is certain to provide Groundwork Denver with outstanding direction and success.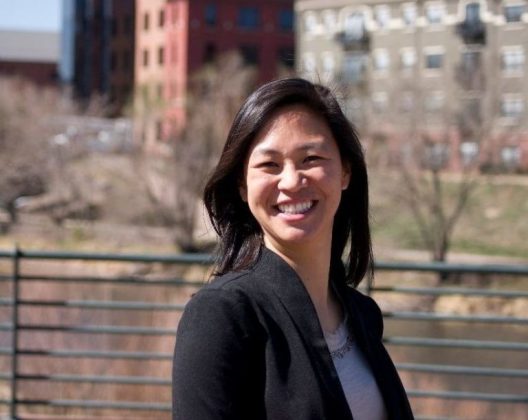 In addition to her nonprofit management, community engagement, and donor development experience, Cindy is familiar with the work and mission of Groundwork Denver, having served with the organization for almost a decade, most recently as director of operations.
"In the last eight years serving Groundwork Denver in a number of positions, including volunteer, board, and staff member, I have had the privilege of learning about the organization and the issues it faces, inside and out," Cindy said. "I know its capacity to succeed is great, and I am confident in my long-term vision to achieve success. Groundwork Denver is in a unique position to make a tangible impact on the physical health of individuals and the environmental security of the communities we serve."
Cindy earned her bachelor of arts in sociology and environmental studies from Tufts University before receiving her master of environmental management from the Yale School of Forestry and Environmental Studies and a master of business administration from the Yale School of Management.
"The executive director search process has enabled Cindy to step out of her role of managing into envisioning herself as a leader," Julia Richman, Groundwork Denver Board President said. "The search committee, staff, and our consultants saw a lot of poise in the way Cindy stepped into the leadership opportunity and are excited for what's to come."
Read more about Cindy Chang on the Groundwork Denver website.