Knowing Your Soil provides background on land uses and their associated contaminants and resources for those looking to research a site's history and test its soils for potentially harmful substances.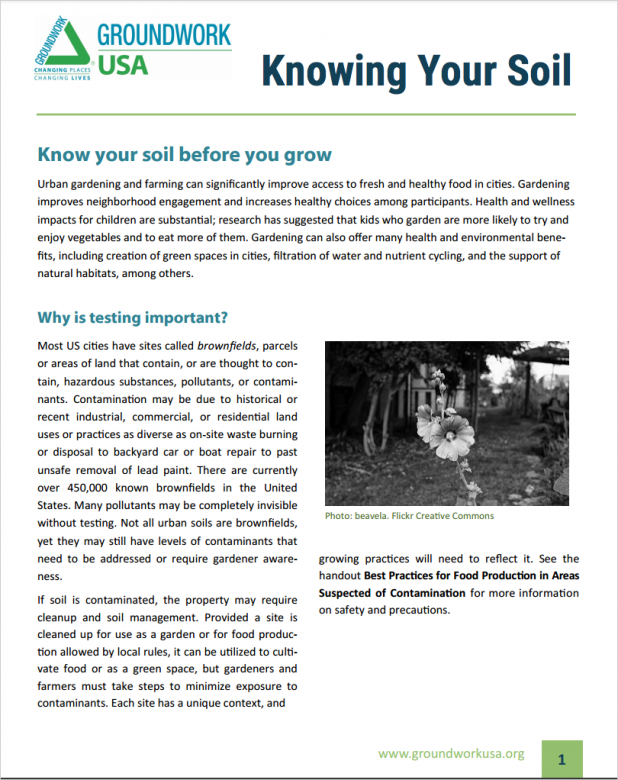 Download Knowing Your Soil.

This fact sheet is part of a set of tools produced by Groundwork USA to build the knowledge and capacity of practitioners wishing to explore gardening and greening on properties suspected of past contamination.