Starting a garden is a wonderful way to reclaim urban spaces and increase access to healthy food, but growing in potentially polluted air and soil requires extra precautions. In this short story, you can follow Chris on his urban garden adventure to learn creative ways to safely start growing in your city.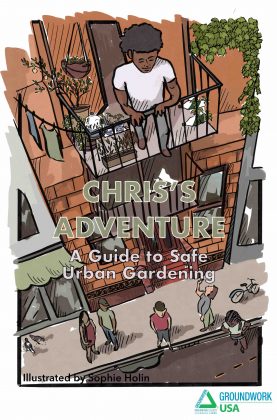 Download in Color  or  Download in Black & White 
We'd love to know how far this travels! If you download and use the story, we ask that you kindly help us to track where and how it's being used by filling out this very short form: https://forms.gle/QZtHKHJRCHXCb7dB6
This was made possible by generous funding from The EPA's Brownfields and Land Revitalization Program.