Trusts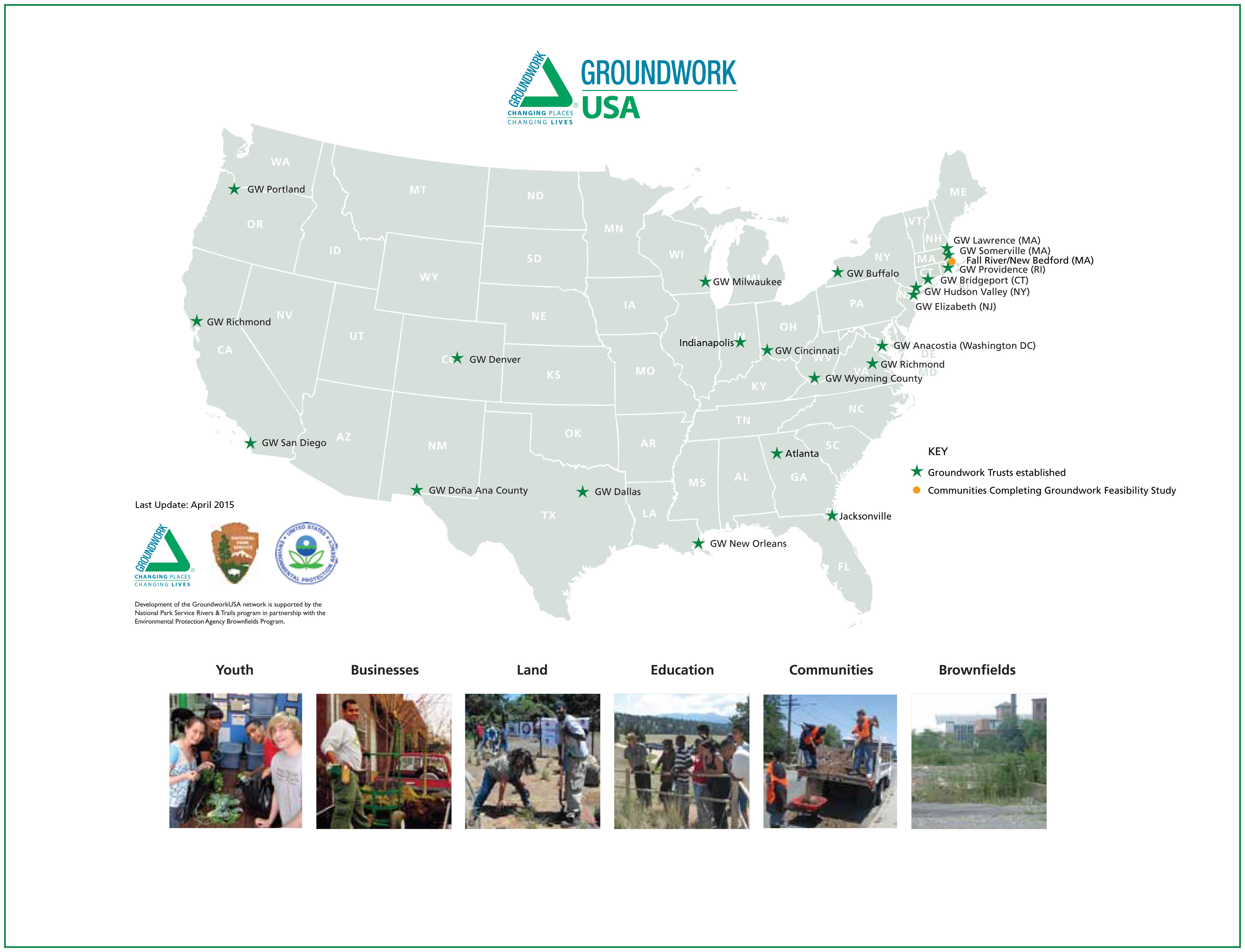 Groundwork USA is a network of independent, not-for-profit, environmental businesses called Groundwork Trusts linked together by the Groundwork USA national office. Locally organized and controlled, Groundwork Trusts provide cost effective project development services focused on improving their communities; environment, economy and quality of life. Services include community planning, project management, design and construction, fundraising, and support for maintenance.
Each Trust represents a strong partnership between government, business, foundations, community groups and residents. Projects serve a common agenda and are designed to accomplish other goals such as job training and environmental education. All projects and activities of Groundwork are carried out through a creative mix of staff and volunteers to leverage resources and engage businesses and residents in the transformation of their own communities.
The Groundwork USA national office, a national non-profit corporation, coordinates and promotes the network of Groundwork Trusts. It provides the Trusts with needed services to ensure each Trust is an effective, credible and valued partner within their community.
The national office:
builds the capacity of local Trusts through technical assistance, staff training, program development, and networking,
establishes and oversees standards for Trust operations, projects and programs,
engages in creative new alliances and broadens partnerships on the national and regional level, and
creates new public and private funding opportunities to establish new Trusts and provide ongoing support to the existing Groundwork Trusts.