Knowing Your Soil provides background on land uses and their associated contaminants and resources for those looking to research a site's history and test its soils for potentially harmful substances.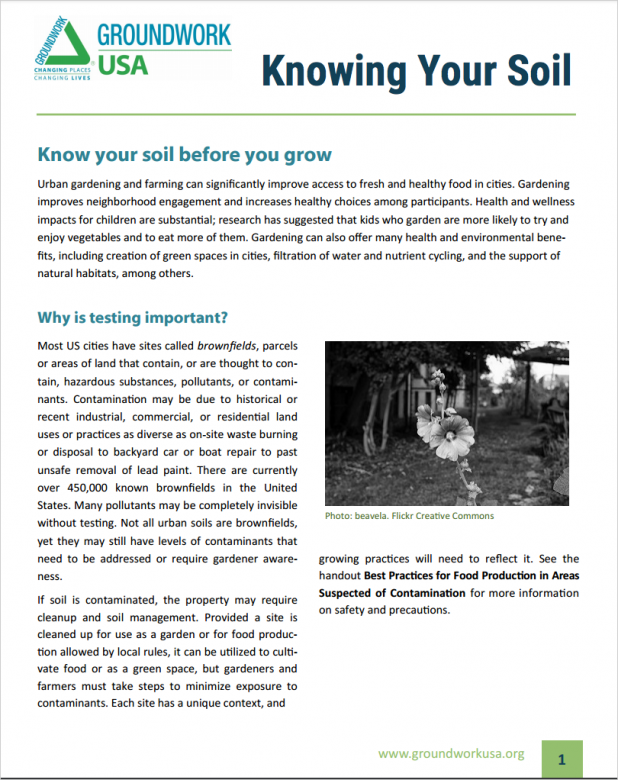 Download Knowing Your Soil.

This fact sheet is part of a set of tools produced by Groundwork USA to build the knowledge and capacity of practitioners wishing to explore gardening and urban agriculture on properties suspected of past contamination.
Learn more about Groundwork USA's robust technical assistance program to support equitable development and environmental justice pursuits in brownfield-affected communities.