Want to Start a Groundwork Trust in Your Community?
In early fall 2017, Groundwork USA will once again be accepting Letters of Interest from communities wishing to begin the process of applying for Groundwork USA program funding and technical assistance and to join the Groundwork Network.
To learn more about the Groundwork model and application process for starting a new Groundwork Trust in your community, view the recorded December 13, 2016 webinar:
View the slides from the December 13 webinar: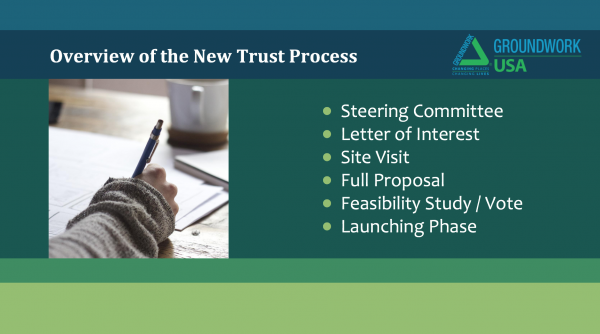 If you have questions about the application process, please contact Anjali Chen, Trust Services Director at Groundwork USA.